During 2018 Church in Chains distributed the following overseas grants, totalling over €68,000 (consisting of designated gifts from supporters, grants from churches and trusts, proceeds from fund-raising events and allocations from our General Fund). Money was distributed to our partner organisations in the following countries: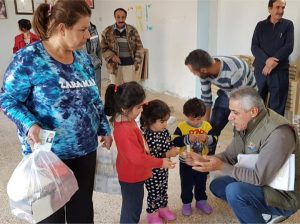 IRAQ – €14,470
Steadfast Global – to provide aid for Christian refugees in northern Iraq, meeting ongoing needs such as food, clothing, fuel and medical care.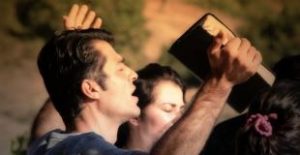 IRAN – €13,584
Elam Ministries  – to help support the underground church in Iran with the printing and distribution of New Testaments, leadership training, satellite television broadcasting, advocacy and the support of families of Christian prisoners.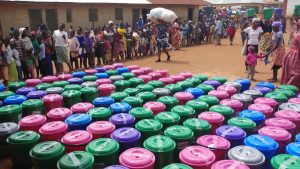 NIGERIA – € 13,330
Stefanos Foundation –  to help meet the immediate needs of feeding and sheltering three hundred displaced Christian families, who lost everything in the Fulani attacks in Plateau State during the summer. The money was also used assist those who have challenges with their medical bills and for providing trauma healing sessions.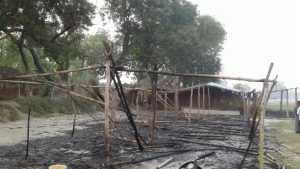 INDIA – €11,536
Persecution Relief – €9,536 to support Christians in India in the face of violent attacks from Hindu fanatic groups by providing immediate financial aid where it is needed to pay hospital or legal bills. Some of this funding will also be used for a replacement church building for Ahladpur church in Uttar Pradesh state (pictured, destroyed in arson attack in November).
Evangelical Fellowship of India – €2,000 to assist victims of persecution through legal, medical and practical help and through the volunteers in the field and in partnership with other organisations.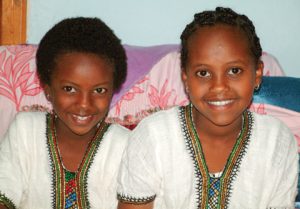 ERITREA – €6,197
Release Eritrea – to support the families of Christian prisoners in Eritrea where harsh repression is continuing despite hopes of reform earlier in the year by providing food, clothes and medicines.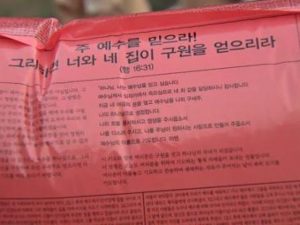 NORTH KOREA – €3,526
Release International – to support outreach to North Korea via balloons printed with Bible passages, Gospel radio broadcasts, training for underground North Korean Christians and support for North Korean Christian defectors.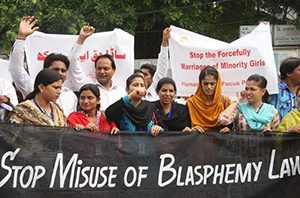 PAKISTAN – €3,000
CLAAS – €1,000 to help persecuted Christians in Pakistan in practical ways and to campaign for the abolishment of unjust laws that ruin people's lives.
Release International – €2,000 to support Christians in Pakistan (including families of Christians accused of blasphemy), some of whom have to leave their homes and go into hiding after facing death threats.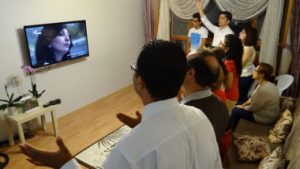 MIDDLE EAST – €2,000
SAT-7  – to support the broadcasting of Christian satellite television in the Middle East and North Africa. This ministry is bringing a message of hope and love directly into the lives of millions of people, every day.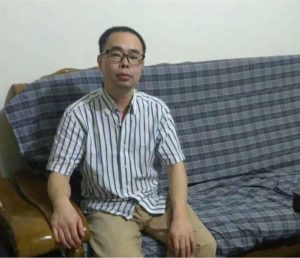 CHINA – €500
ChinaAid– to support released prisoner Yang Hua with medical bills. The Chinese pastor was critically ill while in prison and in urgent need of medical care for several health problems after his release in June 2018.