During 2019 Church in Chains distributed the following overseas grants, totalling over €112,000 (consisting of designated gifts from supporters, grants from churches and trusts, proceeds of fund-raising events and allocations from our General Fund). Money was distributed to our partner organisations working in the following countries: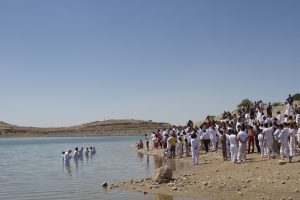 IRAN – €24,230
Elam Ministries – to help support the underground church in Iran with the printing and distribution of New Testaments, leadership training and satellite television broadcasting.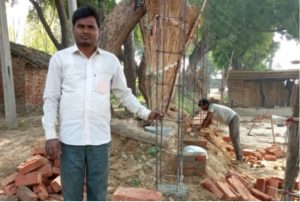 INDIA – €21,200
Persecution Relief – to support Christians in India in the face of violent attacks from Hindu fanatic groups by providing immediate financial aid where it is needed to pay hospital or legal bills. Some of the money will be used to build a national refuge centre, "PARAN", to provide accommodation and post-trauma care to widows and children of martyrs and to others who have been grievously harmed by the persecution of Hindu militants.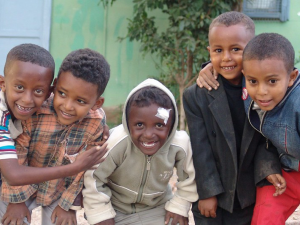 ERITREA – €14,544
Release Eritrea – to support the families of Christian prisoners in Eritrea by providing food, clothes and medicines, and also to support  ex-prisoners (including those who have left the country and live as refugees in neighbouring countries).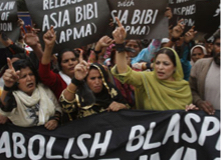 PAKISTAN – €9,850
CLAAS – €5,250 to provide practical help for families of Christians who have been imprisoned under the blasphemy laws and to provide aid for Christians enslaved in brick kilns.
Release International – €3,000 to support Christians in Pakistan, including families of Christians accused of blasphemy (some of whom have to flee their homes and go into hiding after facing death threats).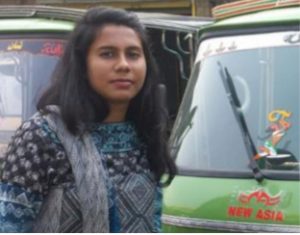 British Pakistani Christian Association – €1,600 to support families of Christians imprisoned under the blasphemy law and to contribute to legal costs for such prisoners and the support of BPCA worker Mehwish Bhatti (pictured).
CENTRAL ASIA – €8,888
Release International  – to support "underground" pastors, leaders of women's ministries and those who help to run children's summer camps.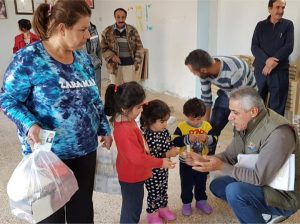 IRAQ – €7,900
Steadfast Global – to provide aid for Christian refugees in northern Iraq, meeting ongoing needs such as food, clothing, fuel and medical care.  Some of the money is used to support "Project Recycle", an initiative to renovate and repurpose abandoned houses in Iraqi Kurdistan for rent/purchase by Christians forced to flee their own homes in the Nineveh Plains region.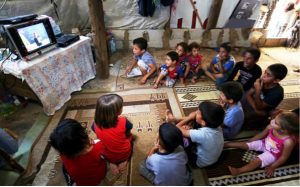 MIDDLE EAST – €5,030
SAT-7  – to support the broadcasting of Christian satellite television in the Middle East and North Africa. This ministry is bringing a message of hope and love directly into the lives of millions of people every day.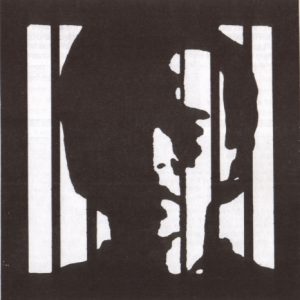 PRISONERS OF FAITH – €5,000
Release International – to help families of Christian prisoners in China, Pakistan, Eritrea and elsewhere at Christmas.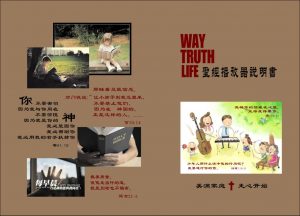 CHINA – €5,107
ChinaAid – towards the "Sunday School in a Box" project, designed for children who are now forbidden from attending church. The box contains a children's Bible, a miniature video player and several Sunday School videos.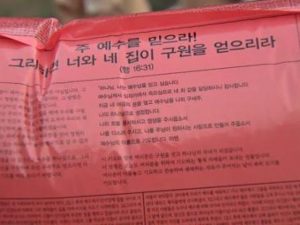 NORTH KOREA – €3,374
VOM Korea –  to support outreach to North Korea via balloons printed with Bible passages, Gospel radio broadcasts, training for underground North Korean Christians and support for North Korean Christian defectors.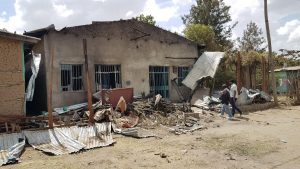 ETHIOPIA – €3,500
Steadfast Global –  to restore churches in the town of Halaba Kulito which were destroyed in arson attacks in early 2019.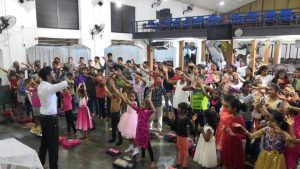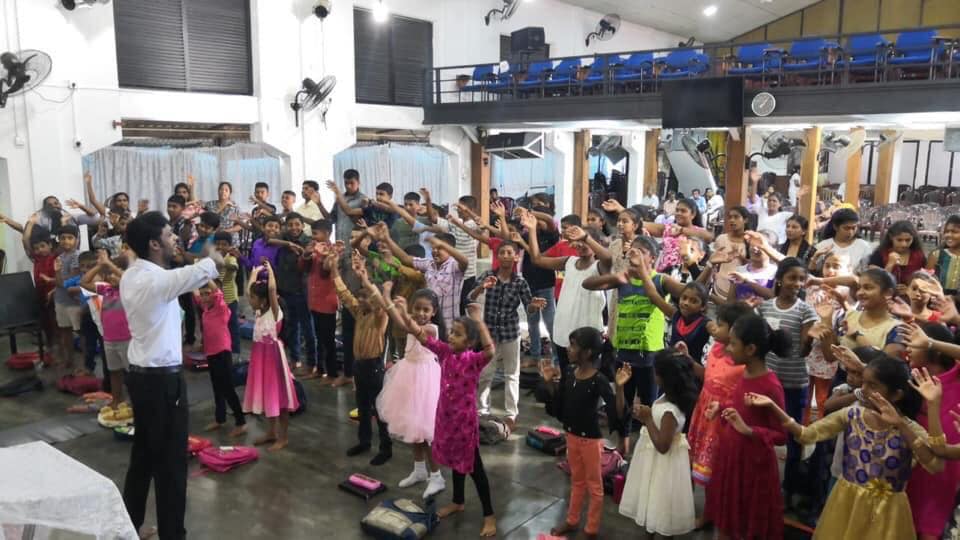 SRI LANKA – €1,018
NCEASL – to support the ongoing needs of victims of the terrorist attack on Zion Church, Batticaloa.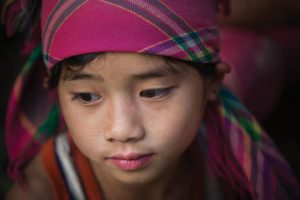 We also sent €2,600 to our partners Platform 67 for projects in Vietnam, China, Central Asia, Myanmar and North Africa.