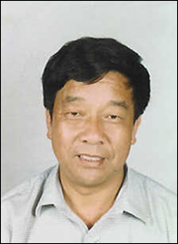 One of the most prominent Chinese House Church leaders, Pastor Zhang Rongliang, was arrested on December 1, 2004.
53-year-old Pastor Zhang was arrested in a rented apartment at Xuzhai village, Zhengzhou city, Henan province at about 1 p.m. One eyewitness said a Volkswagen car which apparently belongs to the Ministry of State Security had been parked near that apartment before Zhang's arrest.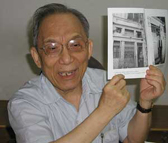 Chinese authorities detained and interrogated well-known house church leader Samuel Lamb after worship services on Sunday, June 13. Ten of his co-workers were also detained and interrogated. Taken to a local police station in Guangzhou, all were released by the following day.
Pastor Gong Shengliang, the imprisoned leader of the South China Church, told relatives during a prison visit earlier this month that he fears for his life in Hongshan Prison, Wuhan City, Hubei Province.
"If you are able in any way, please transfer me to another prison," Gong begged his three sisters during a 10-minute visit on 12 April. "Otherwise, just come and pick up my corpse."
Pastor Gong Shengliang has been transferred to another prison in a different city in Hubei province. At the end of July, he was taken from Jingzhou on a 120 mile journey to Hong Shan Prison in Wuhan city, which is the capital of Hubei province.

Pastor Gong was transferred because the Chinese authorities were angry about the flow of information about his condition which had emerged from his previous prison since June.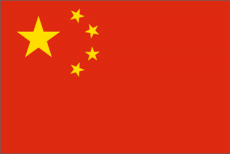 Officers of the Chinese Public Security Bureau (PSB) raided a house church meeting in Xiao Shan City, Zhejiang Province, very early on July 13, breaking up a prayer and devotional meeting, assaulting Christians and arresting three church leaders. The raid came at 4 a.m. on a Sunday morning, when Christians were meeting for prayer.

Following the news that Pastor Gong Shengliang was near death (News Flash 12 June) a large number of concerned human rights groups have contacted Jingzhou prison where Pastor Gong is being held.. Prison officials have only confirmed that Pastor Gong is being held there but have refused to comment on his condition.

Meanwhile, the Chinese Embassy in Dublin have not responded to enquiries from CCFC and the Chinese Embassy in the USA has shut down its public email account. (VOM)

PRAY… that Pastor Gong will receive the medical treatment which he needs and that his life will be preserved.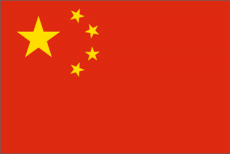 At least 52 key house church leaders have been arrested in recent months, mainly in the provinces of Henan and Anhui.
On April 2, senior house church leader, Elder Chen, was arrested in Anhui province along with his son, 17. One of the most wanted house church leaders in China, Chen had evaded capture for years, moving from house to house and meeting with his family only on rare occasions. Elder Chen was released from prison in mid-May but his case remains sensitive and friends continue to ask for prayer for his safety.
A Chinese government delegation has launched a propaganda attack against Pastor Gong Shengliang (leader of the South China Church). The delegation which visited the USA last month accused Pastor Gong and his followers of beating those who refused to join his church and also of rape. It was also claimed that Christian leaders in China denounce Pastor Gong as "Satan" and "devil".