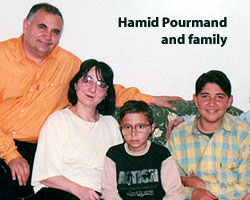 Iranian Christian Hamid Pourmand left Tehran's Evin Prison by armored car yesterday, en route to his home city of Bandar-i Bushehr to stand trial for his life before a sharia (Islamic ) court.
Although some of Hamid's relatives were allowed to see him briefly before his departure from Tehran, the Christian prisoner was not permitted to speak with them. Gazing at them silently, he mouthed the words, "Please pray for me."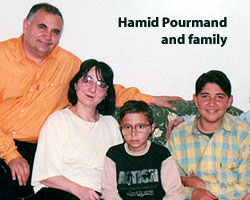 Iranian authorities abandoned preliminary hearings against Christian convert Hamid Pourmand before an Islamic sharia court in Tehran in late April, apparently after news of his trial leaked out to the international press.
Less than two weeks after secretive court proceedings began, Hamid was told that he was to be moved from Tehran's Evin Prison to his home city of Bandar-i Bushehr to stand trial for his life.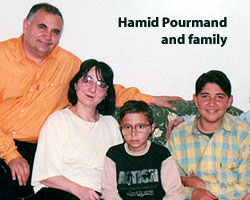 Hamid Pourmand, a lay pastor who became a Christian 25 years ago, faces execution by hanging under Iranian law for leaving Islam to follow Jesus. He has a wife, Arlet, from Assyrian Christian background, and two teenage sons, Immanuel and David (pictured right).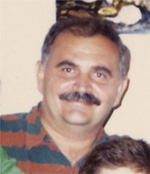 Pastor Hamid Pourmand, who is currently serving a three year sentence at Evin Prison in Tehran, must soon appear before the Islamic court to answer charges of apostasy and attempting to spread the Christian faith. If found guilty, Brother Pourmand could face the death sentence.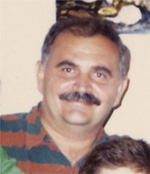 On 16 February, a Tehran military court sentenced Pastor Hamid Pourmand to jail for three years, ordering his immediate transfer to a group prison cell in Tehran's notorious Evin Prison. Hamid, a lay Assemblies of God pastor, was arrested last September while attending a church leaders conference.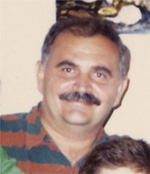 In the last week of January, Hamid Pourmand finally appeared in court in Tehran. Hamid had been held incommunicado since September when he was among 80 men Christian leaders arrested at a conference – the other leaders were released within days of the police raid.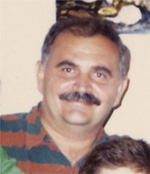 Iranian authorities moved Christian prisoner Hamid Pourmand to a military prison two weeks ago, deepening fears throughout the evangelical community for his safety.
Hamid was arrested, with 80 others, when police broke up the annual conference of Assemblies of God pastors in Iran. Hamid was serving as lay pastor of a congregation in Bandar-i Bushehr, a port city on the Persian Gulf in southern Iran.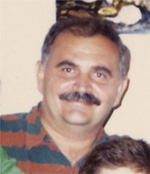 Concern is growing among Iran's evangelical community for the safety of a pastor arrested four weeks ago by the Iranian security police. Iranian authorities have refused to give any reason for the arrest and prolonged detention of Hamid Pourmand, 47, a lay pastor in the Assemblies of God Church. No one has been allowed contact with Pourmand since September 9, when he was arrested along with 85 other evangelical church leaders.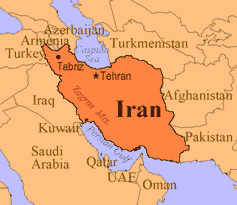 Iranian police invaded the annual general conference of Iran's Assemblies of God Church last Thursday, arresting at least 80 church leaders gathered at the church's denominational center in Karaj, 20 miles west of Tehran.
Without warning, a large number of policemen surrounded the church's garden property , bursting in to arrest all the men and women present at the first day of their annual meetings. "The police came from everywhere," one Iranian Christian said, "and there were a lot of them."