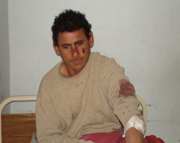 One Coptic Christian has died and at least 11 others were injured in violent attacks on an eve of Epiphany service being held in Upper Egypt. The attacks took place on Wednesday 18 January in the village of Udaysaat, near the city of Luxor. A large crowd of Muslim villagers, armed with small swords, knives and axes attacked the Copts and then set the building, in which they were meeting, on fire.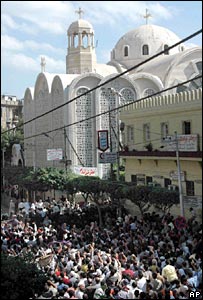 Last Friday, the Coptic church of St. George in Alexandria was attacked by 5,000 angry Muslim protesters. The demonstrators gathered following Friday prayers at local mosques. They began to throw stones at the church and at police officers. Over 20 people were injured before the protest (the third in a week) was broken up by Egyptian police who used tear gas to disperse the crowd.
Three people died in the crush and dozens more were injured. Police have since arrested 100 people suspected with inciting the riot.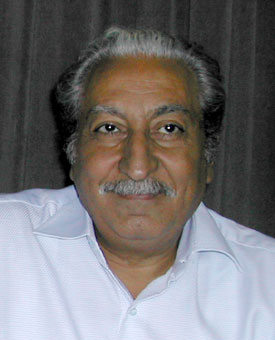 The Egyptian Christian director of a home for troubled Coptic girls went on trial in Cairo this week on charges of holding a 16-year-old Coptic girl against her will and without her parents' permission, and also of trying to rape her.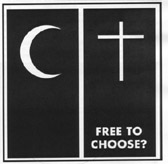 Today, in Dublin, David Turner and Bert Van Embden (CCFC) presented the Free to Choose petition to the Egyptian Embassy.
The petition document, which has been signed by 2,185 people in Ireland calls for Muslims who choose to convert to another faith to be free to do so without having to face a lifetime of fear as a result.
The petition was launched a year ago on behalf of Muslims who convert to another faith (apostates) who face serious persecution and massive prejudice in many countries around the world.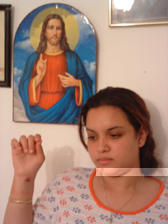 The family of the 17 year-old Coptic Christian girl kidnapped last month have released her name – Heidi Salib. This development comes as their concern increases for their daughter – who went missing on 2 June.
Following international diplomatic enquiries, local police originally said that Heidi ran way from her family. However, they have since said that they don't know anything about the case. They have indicated that the 30 year-old Muslim man, Mustafa Ahmed Mohammed (who previously abducted Heidi in April) is also missing.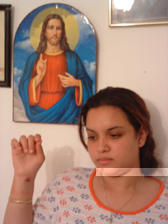 On Tuesday 2 June a 17 year old Christian girl, Heidi Salib, disappeared in Egypt. Her family, from a district of Cairo, fear that she has been kidnapped by men who abducted on a previous occasion in April.
During her abduction in April, she was sexually abused and drugged in order to manipulate her. A cross tattoo on her hand (see photo) was forcibly removed. Her abductors tried to force her to convert to Islam, and one now claims to be her husband.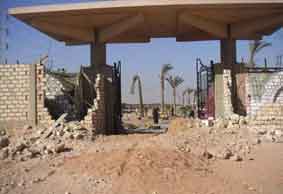 The Egyptian Ambassador, Mr. Ibrahim Khairat, told CCFC today of his shock at the contents of a dossier (delivered to the Embassy today) detailing (in text and photographs) the latest attack on the Patmos Centre last Monday.

He expressed particular sadness about the death of Kirilos Daoud, a staff member at the centre, during the attack.

Mr. Khairat emphasised that it was the duty of the Egyptian government to protect all Egyptians, regardless of religion.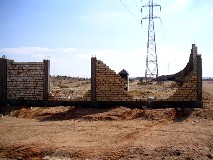 The Patmos Christian Centre has been attacked for the ninth time. In the fracas one of the employees was killed.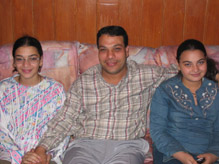 All 22 people arrested in October in connection with allegations of forging identity papers for Christian converts from Islam have now been released on bail – apart from one Muslim government official (with diabetes) who died in prison after suffering a beating.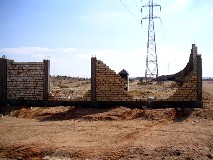 The Egyptian Army has once again carried out a totally unprovoked attack on the Patmos Christian Centre 30km to the east of Cairo.
Just after midnight in the early hours of Tuesday 18 November an army dump truck was driven repeatedly into the perimeter wall surrounding the Patmos Christian Centre.
Considerable damage was caused, including the destruction of one of the reinforced concrete pillars.