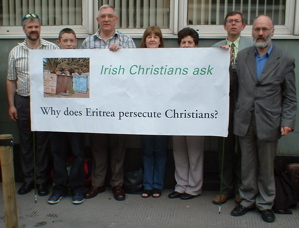 Around 90 people (including a group of Irish Christians) gathered yesterday at the Eritrean Embassy in London to highlight the continuing imprisonment of hundreds of Christians in that country. The vigil was jointly organised by Christian Solidarity Worldwide, Release Eritrea and CCFC. A group from Amnesty International were also present.
A new list (compiled by evangelical sources) details almost 900 Eritrean Christians known to be jailed in local prisons, military confinement camps and shipping containers for daring to meet secretly for prayer and worship outside government-sanctioned churches.
At least 144 of the jailed Christians are women including the singer, Helen Berhane (pictured left) who was arrested last May. It was previously thought that she had been released in January. She has been alternately held in a metal container or locked in solitary confinement in an underground cell as officials attempt to force her to renounce participation in banned Christian services.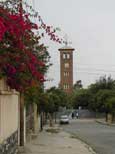 On Saturday 19 February, police interrupted Christian instruction classes at the Medhane Alem Orthodox Church (pictured right) in Asmara, the capital of Eritrea. They rounded up 131 children and teachers and took them to a nearby police station where they took down details of the children's names and addresses.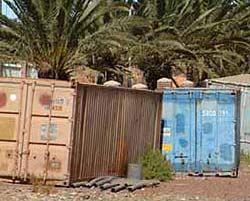 On Sunday 9 January, security police swooped down on a wedding ceremony being held in Barentu, a town in western Eritrea, arresting the 67 evangelical Christians present. Participants had been escorting the bride to the wedding venue when police intervened and took them all to prison, including the wedding couple.
At least 400 members of evangelical churches in Eritrea are known to be imprisoned for their faith, including more than 70 soldiers held under severe conditions for over two years at the Assab Military Prison.
Amomg those imprisoned are Full Gospel Church pastors Rev. Haile Naizgi (pictured) and Dr. Kiflu Gebremeske, and Pastor Tesfatsion Hagos of the Rema Evangelical Church.

More than 60 teenage Eritrean students caught with Bibles at a compulsory military training camp were arrested and subjected to severe punishment earlier this month. Military commanders at the Sawa Military Training Camp ordered a search of students personal effects.