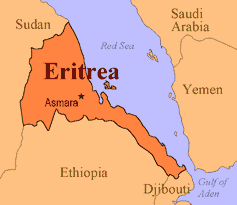 50 children have been imprisoned in the past few weeks as the Eritrean government continues its campaign against independent churches. The children range in age from eight months to nine years and have been jailed along with their parents who all belong to evangelical churches which have been outlawed by the Eritrean government for the past four years.

Eritrean gospel singer Helen Berhane, jailed since May 2004, was released from prison earlier this week and is back home with her family in Asmara, capital of Eritrea. She is still confined to a wheelchair due to leg injuries sustained as a result of beatings in prison. These injuries led to Helen spending three days in hospital last month.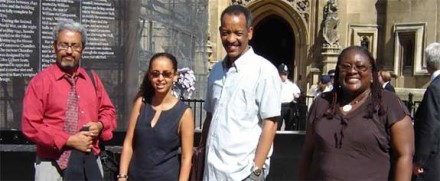 International pressure on the Eritrean government,to release innocent Christians, is growing. Earlier this month, a delegation (pictured) from Christian Solidarity Worldwide, Release Eritrea! and EHDR-UK met the Conservative Party Human Rights Commission at the Houses of Parliament in London.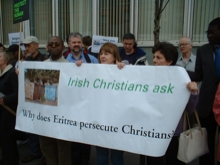 A group of Irish Christians joined a united demonstration at the Eritrean Embassy in London on Wednesday 31 May. The event, which was jointly organised by Christian Solidarity Worldwide, Release Eritrea! & Christian Concern for Freedom of Conscience, was attended by about 100 people – including a group from Amnesty International.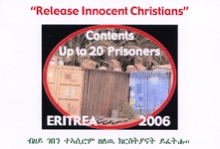 CCFC has just launched a new postcard campaign – Release Innocent Christians to draw attention to the hundreds of innocent Christians who are currently imprisoned in Eritrea. The bilingual postcard (English/Tigrinya) to President Afewerki reads: I appeal to you to release the hundreds of innocent Christians who are in prison in Eritrea – some in dreadful conditions in shipping containers.

They pose no threat to your government. Indeed their Christian faith makes them model citizens who will greatly benefit Eritrean society.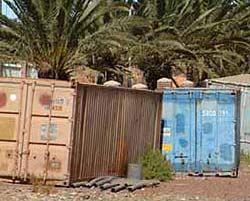 The number of Eritrean Christians confirmed to be jailed for their religious beliefs has shot up to a total of over 1,700, including 175 women. A number of them are being held in metal containers similar to the one pictured left.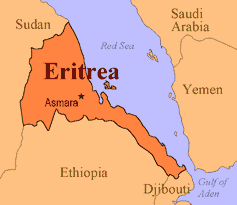 Over two hundred Eritrean evangelicals and members of minority churches have been captured and detained from streets, workplaces and residences in Asmara, at the start of this week.
In an operation that is said to have been the worst of its kind thus far, Eritrean security forces are reported to have detained hundreds whose whereabouts remains undisclosed.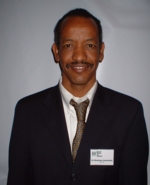 Dr. Berhane Asmelash (a respected church leader from Eritrea in the Horn of Africa) will be visiting Ireland later this month. He will be speaking at meetings in Dublin and Westport about the persecution of Christians in Eritrea – where over 400 Christians are currently imprisoned in dreadful conditions.
Dr. Asmelash's visit to Ireland is being sponsored by CHRISTIAN CONCERN FOR FREEDOM OF CONSCIENCE (CCFC). CCFC has been involved in an international campaign protesting about the arbitary arrest, imprisonment and torture of Christians in Eritrea.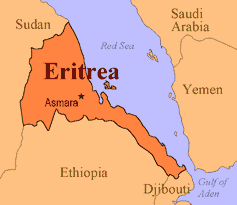 91 Christian prisoners were released on 6 August, the day after a worldwide day of prayer organised by a coalition of Eritrean Christians.
The Christians were amongst 250-300 guests arrested at a wedding in Asmara on Saturday 28 May 2005. They were initially detained at Asmara's 5th Police station, and were subsequently transferred to Adi Abeito military prison.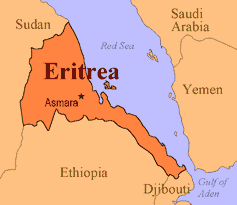 A Coalition of Eritrean Christians has called for the worldwide Christian community to join them in a day of prayer and fasting on Friday 5 August – to remember the estimated 500+ Christian prisoners in Eritrea.
The 'Day of Christian Prisoners' is scheduled for Friday 5 August and has been organised by Erishalom.com, a website run by a coalition of Eritrean Christians, some of whom work underground in Eritrea, while others are part of the Diaspora.