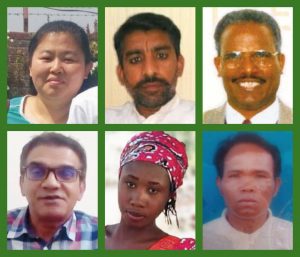 During Lent 2022, each of the six prisoners pictured will be featured in weekly prayer profiles.
Top Row (left – right): Pastor Hao Zhiwei  (China), Zafar Bhatti (Pakistan), Dr Kiflu Gebremeskel (Eritrea).
Bottom Row (left – right): Naser Navard Gol-Tapeh (Iran), Leah Sharibu (Nigeria), Y Yich (Vietnam).
Each profile details arrest and sentence, background, prison conditions and daily prayer points (dated to begin on Sunday 6 March, the first Sunday of Lent).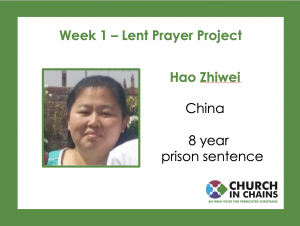 NEW CHURCH RESOURCE:  Set of Powerpoint slides (one slide for each Sunday.
WEEK 1 – Hao Zhiwei (China)
WEEK 2 – Zafar Bhatti (Pakistan)
WEEK 3 – Kiflu Gebremeskel (Eritrea)
WEEK 4 – Naser Navard Gol-Tapeh (Iran)
WEEK 5 – Leah Sharibu (Nigeria)
WEEK 6 – Y Yich (Vietnam)
Share this