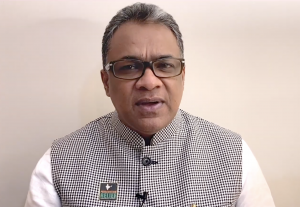 The International Day of Prayer for the Persecuted Church (IDOP) was marked in Ireland on Sunday 7 November. Churches all over the country devoted time during their services on that day to pray for the Persecuted Church. If you didn't get a chance to mark IDOP, you can still do so on a different Sunday in November. See below what resources we have available and if in doubt contact us by email: info@churchinchains.ie.
The focus this year will be on India, where persecution of Christians is on the rise as Hindu militants harass and attack Christians – especially those living in rural villages.
Will you join us in praying for our brothers and sisters in India?
Please ask your church leader to make time in the worship service on Sunday 7 November (if date not suitable, choose another Sunday in November) and use the order form below to order the prayer resources (Ireland & UK only).
Church in Chains is providing three resources for IDOP:
Bookmark with Prayer Points for each person in church
Information Sheet for those leading prayers (sent with each order for bookmarks) – download here
Video (approximately three minutes) containing three prayer points – download here.
Church in Chains will use the details given to keep you informed about our work. By providing us with your church details, you agree to us holding and using information about religious affiliations. We will never sell or share your data with third parties. You can view our Privacy Policy here.