Here is a selection of photos from the Asia Bibi Protest and Prayer Vigil which was organised by Church in Chains on 14 November 2018 outside the Embassy of Pakistan in Dublin.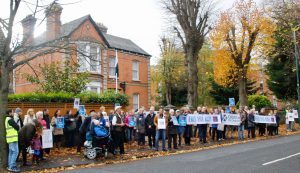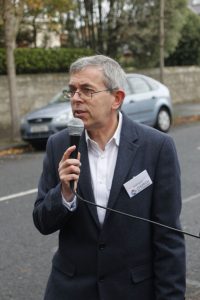 David Turner, Director of Church in Chains, giving us an update on Asia Bibi's current situation.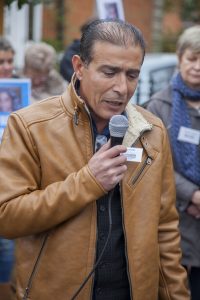 Church in Chains trustees, Davood Mahmoodnezhd and Pamela Coulter, leading us in prayer for Asia and her family and for the government of Pakistan and world leaders.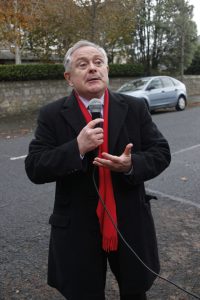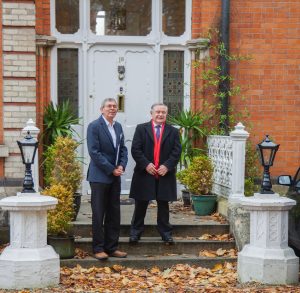 Brendan Howlin TD and Leader of the Labour Party addressed us and joined David Turner in presenting the Chargé D'Affaires with a letter.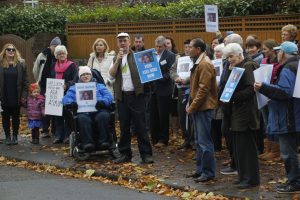 Ciaran Smith leading us in chants to "Free Asia Bibi Now!" and "Let Asia Bibi Go!"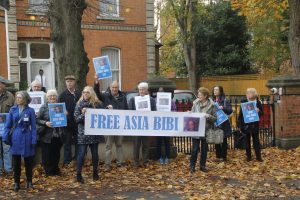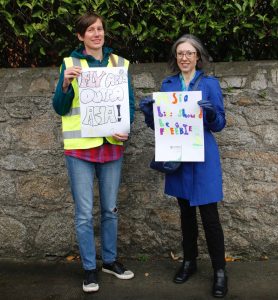 Susie and Virginia Chipperfield with Asia Bibi placards made by children.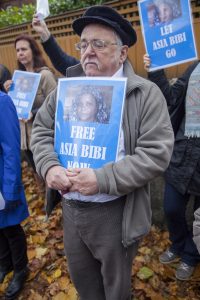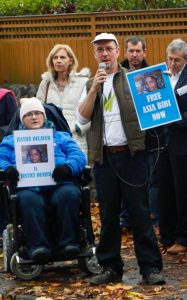 Protestors with placards
Share this