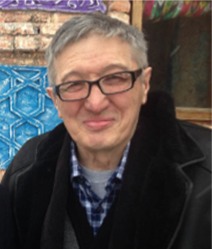 Retired Presbyterian Pastor Bakhytzhan Kashkumbayev (67) was released from custody on 17 February after being in prison since May 2013. The predominant reaction among his friends and family was rejoicing at his release and at the fact that he will now be able to obtain medical treatment for varicose veins which have been causing him much pain.
At a court hearing in Kazakhstan's capital Astana, Pastor Kashkumbayev was convicted of harming the health of a church member (a bizarre accusation related to praying in tongues and singing, which were said to have caused mental injury). He was given a four-year suspended prison sentence. Judge Ubasheva also ruled that Pastor Kashkumbayev must sign a statement not to leave the city and must follow "appropriate conduct". It is unclear what exactly this means.
The court decision was made even though the church member has repeatedly insisted to state authorities that her health was not harmed. He also has to pay his alleged "victim" damages of 2 Million Tenge (€7,900). Svetlana Glushkova of Radio Free Europe's Kazakh Service noted that the many church members present in court were visibly upset by the verdict. Pastor Kashkumbayev will appeal against the verdict.
"In my experience as a lawyer, this is one of the strangest cases I have seen in terms of legality," Pastor Kashkumbayev's lawyer Nurlan Beysekeyev said after the verdict was handed down orally. "It was not just strange, but from the standpoint of the law, all types of violations occurred, when the case was opened, when it was being investigated and during the trial."
In October 2013, Pastor Kashkumbayev was released from prison, greeted by his wife, Alfia, and re-arrested minutes later by plain-clothes police who were waiting at the prison gate.
(Forum 18/ International Christian Concern)
Share this