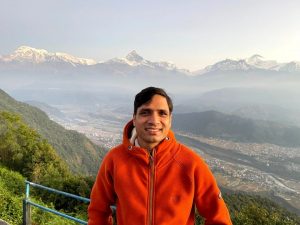 Pastor Keshav Raj Acharya of Abundant Harvest Church in Pokhara was found guilty of proselytising on 22 November in Dolpa District Court. Pokhara lies 200 km west of the capital, Kathmandu, and is Nepal's second most populous city.
The pastor was immediately imprisoned, and at a hearing on 30 November he was sentenced to two years' imprisonment and fined 20,000 Nepalese Rupees (approximately €146).
He had been charged under Section 158 of the Penal Code, which prohibits proselytising and carries a maximum prison sentence of five years and a maximum fine of NR50,000 (approximately €366).
Following Pastor Keshav's conviction, Senior Counsel Govinda Bandi, who is defending him, told Christian Solidarity Worldwide: "While the conviction by the district court is a baseless one, there is further travesty of justice as Pastor Keshav was immediately arrested and put in prison, which is in clear violation of the rules of the Criminal Procedure Code (CPC). The authorities cannot do such a thing as his trial is still on going before the court. Under the CPC, this is a bailable offence and he has a right to appeal against the decision of the court and until he has appealed, and the case has not concluded, they cannot put him in prison."
Arrest
Pastor Keshav was first arrested by the Kaski District Police on 23 March 2020 on charges of spreading false information about Covid-19, after a video was uploaded to YouTube on 22 February in which he said the coronavirus could be healed through prayer.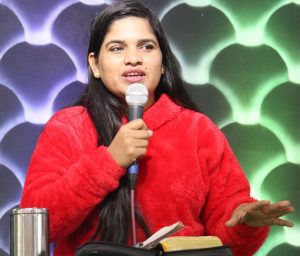 Christian Solidarity Worldwide reported that his wife Junu Acharya said he was arrested after a man called him asking to visit their home for the pastor to pray for his wife, who he said had caught Covid. Soon after the couple arrived at the pastor's home, police officers came and arrested him. Junu (pictured) is also a pastor in Abundant Harvest Church.
Pastor Keshav was charged with misleading the public about the virus and was kept in police custody until 8 April 2020, when he was released on bail of NR5,000 (approximately €36) by the Kaski District Administration. However, he was re-arrested at the District Administration office the same day and charged with "outraging religious feelings" and "attempting to convert".
On 19 April the District Court set bail of NR500,000 (approximately £3400), but Pastor Keshav was unable to pay so he had to return to prison.
His wife posted bail on on 13 May, which the court accepted, but that same day the police arrested him for the third time at the court premises and transferred him for further investigation to Dolpa District Police Office, which is in a remote location in the west of Nepal with no transport links, making legal access and family visits almost impossible, especially during Covid lockdown.
During the journey from Pokhara to Dolpa, Pastor Keshav's hands were behind his back in handcuffs and he had limited access to food. He was transported in 26 different vehicles and ten motorbikes. He was charged with proselytising and distributing Christian tracts in Dolpa and was released on bail on 30 June 2020.
On 22 November 2021, Pastor Keshav was found guilty of proselytising in Dolpa District Court, and on 30 November, judge Keshavraj Chapai  sentenced him to two years' imprisonment and fined him NR20,000  (approximately €146).
"Nepal's anti-conversion law must be repealed"
Following the pastor's conviction and sentencing, William Stark, International Christian Concern's Regional Manager for South Asia, commented: "For more than a year, authorities in the Dolpa District have seemed bent on convicting Pastor Acharya of something and punishing him for simply being a Christian pastor. Since the new constitution was adopted in 2015, Nepalese Christians have been concerned that Article 26 and its enacting laws would be used to target their community. Today, Nepalese Christians again have seen their fears realized. Nepal's sweeping anti-conversion law must be repealed if religious freedom is truly a right to be enjoyed by the country's citizens."
In 2015 Nepal adopted a new constitution which states that everyone has the right to practice their religion, but Article 26 (3) states: "No person shall behave, act or make others act to disturb public law and order situation or convert a person of one religion to another or disturb the religion of other people… such an act shall be punished by law."
This Article was added to the penal code when laws were passed in October 2017 and enacted in August 2018. Section 158 of the penal code states that no person shall convert anyone from one religion to another or make an attempt to or abet such conversion. A person who commits the offence, or causes it to be committed, can be sentenced to up to five years' imprisonment and a fine of up to NR50,000 (€366).
Approximately 80 percent of Nepal's population is Hindu, with around 1.3 percent Christian, and converts to Christianity face pressure from family, community and local authorities. Nepal was formerly a Hindu kingdom (it became a secular republic in 2008) and converts are seen as betraying the national religion.
Read Pastor Keshav's Prisoner Profile.
(Abundant Harvest Church [Facebook], Christian Solidarity Worldwide, Church in Chains Global Guide,International Christian Concern, Nepal Live Today, Voice of the Martyrs Canada)
Share this