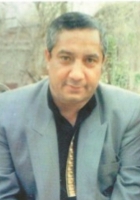 Shagildy Atakov (a Baptist who was imprisoned for three years in 1998) was recently taken off a plane at Ashgabad airport by government officials. Shagildy was due to fly to Moscow to meet fellow Baptists. He already had a ticket, had passed through passport control and was sitting in the aeroplane when officers of the secret police took him off the flight shortly before takeoff was due.
"Officers told him they had an order 'from above' not to allow him to leave the country," a friend reported. "But none of them was prepared to say who had issued the order."
"We blocked him from travelling – he's here on the list," a Migration Service officer commented. "People are only stopped from leaving if they have problems with the government," he added, without explaining what reasons trigger exit bans. Other religious believers (including Muslims, Jehovah's Witnesses and Hare Krishna devotees) have also been forbidden from leaving the country. Although the official refused to say how many people are barred from leaving from Ashgabad airport each day, regular travellers from the airport have stated that in recent months, several people are routinely taken off each flight, often from the aeroplane itself after they have passed through passport control.
Since his release from prison in January 2002, Shagildy had been able to make a previous visit to Russia. He has been living with his wife Artygul and their five children in the town of Kaakhka, midway between Ashgabad and Tejenstroy, near the border with Iran.He remains under close government surveillance. (Forum 18)
Share this