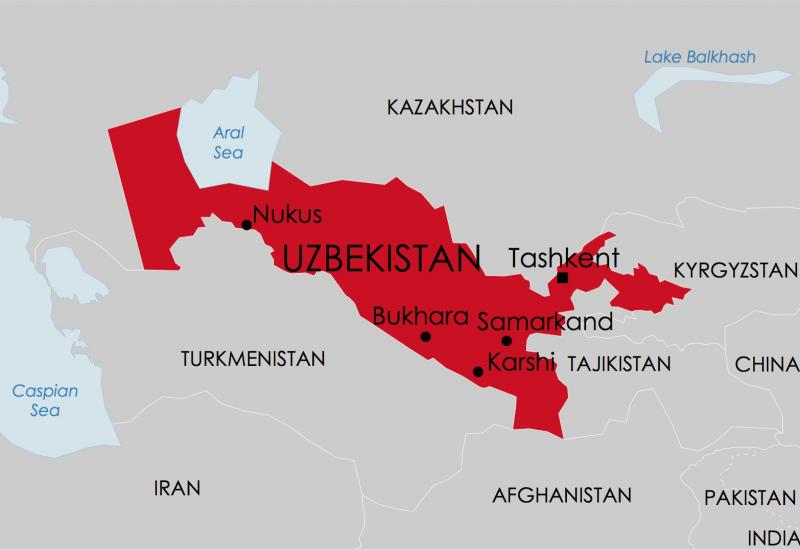 Police raided a house church meeting in Tashkent on 9 November and detained and tortured a group of Christians.
Twelve adults and several children (including babies) were detained for nine hours and tortured after police raided their worship meeting in a home in the Uzbek capital, Tashkent. Eight anti-terrorism police, some of them masked, broke into Sarvar Zhuliyev's home at 11 am on Sunday 8 November. During the raid they hit four of the Christians and also kicked one of them, Ruslan Bekzhanov, in the head and abdomen, splitting his lip. The police confiscated Christian literature (including 100 books), money, CDs and DVDs, and personal items including computers and other electronic devices.
The police took the Christians to Yashnobod Police Station, where they were detained for nine hours without access to water or a toilet. Among those detained were five babies, whose parents were not allowed to feed them until they signed statements against their host, Sarvar Zhuliyev.
The twelve adult detainees and some of the older children were forced to sign statements declaring that Sarvar Zhuliyev had "taught them the faith of Jesus Christ". Police interrogated some of the younger children on their own and forced them to sign similar statements.
The raid was prompted when the head teacher of a school in Tashkent's Yashnobod district told the police that two pupils were sharing their Christian faith with fellow-pupils. Local Christians say the children were acting on their own initiative, but on 5 November the police questioned them in Yashnobod Police Station about their church connections, and the pupils allegedly wrote statements against Sarvar Zhuliyev. On 8 November, the pupils accompanied the police on the raid.
Conviction
On 16 November, Yashnobod District Criminal Court convicted and fined the twelve Christians under the Code of Administrative Offences' Articles 184-2 (illegal production, storage or import of religious materials), 240 (violation of the Religion Law) and 241 (teaching religious beliefs without specialised religious education and without permission, or teaching religious beliefs privately).
Recent raids
Uzbek police regularly raid worship meetings, and courts often hand down fines for illegal possession of religious literature and violation of the Religion Law. They often order that confiscated literature be destroyed.
In late September, a Judge in Karshi fined ten members of an unregistered Baptist church up to 50 times the minimum monthly wage each for meeting for worship without state permission. The Judge ordered that confiscated Bibles and songbooks be destroyed.
On 26 April, thirty officials had disrupted the Baptists' worship meeting to take down their names, question them and warn them that the community was "illegal". The officials filmed the meeting and seized religious materials, and they questioned church members' children separately in the absence of their parents or legal representatives. On 2 August, officers returned during Sunday worship and asked the Baptists why they were still meeting after being warned in the April raid. They took down names of new people attending the meeting and left saying that they would refer the case to court.
Also in September, police officers stopped a Baptist, Timur Akhmedov, at a Tashkent metro station and found Christian books (including a Bible) and discs in his bag. The officers confiscated the literature and questioned Timur Akhmedov before releasing him. On 6 October, he was taken to a police station where officers of the anti-terrorism police used physical force when questioning him. They took him to the District Criminal Court the same day, where a Judge fined him five times the minimum monthly wage for illegal storage of religious literature and ordered the destruction of the confiscated literature.
On 4 November, the Justice Ministry, together with the State Religious Affairs Committee, gathered leaders of officially registered non-Muslim religious communities in Tashkent to demand that they provide detailed information on their religious activities and on any foreigners who attend their activities.
United Nations Convention against Torture
On 28 September 1995, Uzbekistan acceded to the United Nations Convention against Torture and Other Cruel, Inhuman or Degrading Treatment or Punishment.
(Forum 18)
Share this