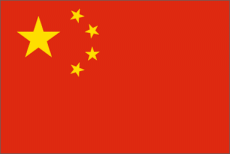 Officers of the Chinese Public Security Bureau (PSB) raided a house church meeting in Xiao Shan City, Zhejiang Province, very early on July 13, breaking up a prayer and devotional meeting, assaulting Christians and arresting three church leaders. The raid came at 4 a.m. on a Sunday morning, when Christians were meeting for prayer.

One of those arrested was Shao Cheng Shen, who helped to found the church more than 25 years ago. Shen is more than 80 years old. The other men arrested were Wei Min Xu and Chong Dao Gao, both leaders in the congregation, which is located several hours from Shanghai. Police did not offer any arrest warrants or documentation for their actions.

The three men are being held at an unknown location, and their families had not been told their whereabouts or allowed to see them.

Another Christian, Brother Huiliang Wong, 45, was on the PSB's "most-wanted list" but escaped out a window of the church during the raid. During the recent SARS scare, Wong wrote a gospel tract citing the fear of SARS and urging people to follow Christ. He remains in hiding.

The church, which is connected with "The Little Flock", founded by Chinese Christian Watchman Nee, has had other run-ins with Chinese authorities. Three times in the church's history their building has been destroyed by government agents. But each time the congregation has rebuilt the building, even without government permission.

During the recent SARS scare, the government ordered the church in a suburb of Xiao Shan City to stop meeting, claiming they were trying to fight the spread of SARS. Church members continued to meet, in spite of the disease and government orders.

The government Religious Affairs Bureau has repeatedly tried to convince church leaders to register their church and join the Three Self Patriotic Movement (TSPM), which would force the church to come under government control.

An affiliated congregation in Heng Peng Village was raided during services on July 6, when more than 300 PSB officers and military police came and demolished the church building. This church also had refused to register with Communist religious authorities. The believers continue to meet, gathering in homes and other locations to worship. (VOM USA)

PRAY… for Shao Cheng Shen, Wei Min Xu and Chong Dao Gao – that God would give them opportunities to share the Good News with police officers and fellow prisoners.
Share this