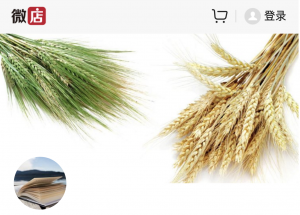 On 27 September, Christian book seller Chen Yu was charged with "illegal business operations" and sentenced to seven years in prison. He operated a well-known online bookshop called Xiaomai (Wheat) Bookstore in Taizhou city, Zhejiang province.
On 1 September 2019, Chinese Communist Party officials detained Chen (who also goes by the name Zhang Xiaomai) for operating Wheat Bookstore online and selling Christian books including unapproved religious publications imported from Taiwan, the US and other countries – the primary business of Wheat Bookstore involved purchasing Christian publications overseas. The authorities stated that Wheat Bookstore sold more than 20,000 books to over 10,000 people for 2,820,000 yuan (approximately €354,000) and published 771 different books abroad.
Following Chen's arrest, police launched a nationwide investigation to track down customers through sales records. Based on shipping receipts found in the shop, they issued notification demanding that national security guards contact customers to collect evidence and confiscate books. According to China Aid, the Chinese government used the investigation as an opportunity to search for "illegal [religious] activities locally".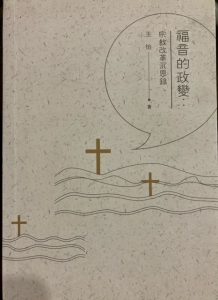 Officials also demanded that customers who had bought copies of Transformation of the Gospel (pictured) by imprisoned Pastor Wang Yi return the book and directed security guards to question purchasers of the book about their experiences from childhood to adulthood, their family members, job, reading orientation and religion.
On 27 September 2020, the People's Court of Linhai City, Zhejiang Province, charged Chen with "illegal business operations", sentenced him to seven years in prison, fined him 200,000 yuan (€25,100) and confiscated his mobile phone. Linhai City Public Security Bureau is to destroy 12,864 Christian books confiscated from his shop.
Crackdown on unauthorised Christian literature
Internet sales of Bibles and other religious materials were banned in China on 30 March 2018. Since then, the authorities have traced Christians all over China who ordered Christian publications online and have searched their homes and examined their phones, looking for records of purchases going back several years. Bitter Winter magazine, which reports on on religious liberty and human rights in China, spoke to several Christians who had ordered from Wheat Bookstore.
A house church pastor from Shenzhen city in the southern province of Guangdong, who was summoned for purchasing from Wheat Bookstore, told Bitter Winter, "People who buy Christian books are practising believers, so the government looks into them to determine how dangerous they are to the stability of their regime."
A preacher from the state-approved Three-Self Patriotic Movement in the eastern province of Shandong said the National Security Brigade obtained his online purchase order from 2016 and called him in for interrogation, during which police claimed that at least 10,000 Wheat Bookstore customers were being investigated and all their religious books seized.
A Three-Self preacher from Shenyang city in the northeast province of Liaoning explained that the government fears that people of faith will refuse to follow the Communist Party if they read religious books published abroad and not censored by the state, "Therefore, buying religious books from abroad is deemed as foreign 'religious infiltration.'"
A Three-Self preacher from Fuzhou, capital of Fujian province, investigated by police for buying religious books from Wheat Bookstore, commented: "On top of banning religious books from abroad and 'sinicizing' religion, the government is also distorting Bible's teachings, in an attempt to weaken Christianity, with a goal to eradicate it. The government largely fears that its power is unstable, especially in the backdrop of tense relationships with the United States and Taiwan."
A house-church Christian from Guangdong Province, who was investigated for buying a Bible from Wheat Bookstore, said: "I left all church-related groups on WeChat [a messaging app] after the police examined all my online activities. This is persecution. The government wants our thinking to be in line with the core socialist values. But the CCP is atheistic, which conflicts with our belief."
(Bitter Winter, China Aid, International Christian Concern)
Share this