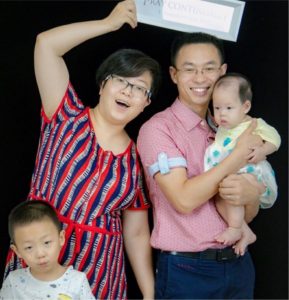 On 29 November, elder Qin Defu of Early Rain Covenant Church (ERCC) in Chengdu, Sichuan province was sentenced to four years in prison for "illegal business operations". It emerged at the trial that the charge related to 20,000 Christian books used by the church. The authorities reneged on a promise to Qin's family that he would be released if he accepted a state-appointed lawyer.
The Qingyang People's Court only allowed two family members to attend the trial, which was held on 25 November, so no one from ERCC was present. Many plainclothes officials reportedly gathered outside the court to intimidate Qin's supporters.
Following the trial, Qin's wife Xiao Hongliu posted on social media: "Dad and I returned home accompanied by the police. The prosecutor accused Qin Derfu of running an illegal business, and the lawyer defended for his innocence. Qin Derfu also testified that it is not a crime to have faith. We pray and look up to God for the result – justice is in His hand."
Qin Defu was arrested in December 2018 during the government's crackdown on ERCC, one of China's most prominent unregistered house churches, with more than eight hundred members. About 150 church members were detained and held for various periods of time, but all have been released except Qin and church pastor Wang Yi, who is awaiting trial. Many released church members have lost their jobs, been evicted or had their bank accounts frozen, and some have been sent back to their home towns in an apparent attempt to weaken the church leadership.
Pastor Wang Yi awaits trial
On 6 November, Pastor Wang Yi's lawyer Zhang Peihong received notification from the prosecutor that he would not be allowed to represent his client in court. The prosecutor said Zhang has too many ties with the pastor and his church.
Pastor Wang has appointed two other lawyers to represent him and has been allowed to meet them to prepare for the trial, which is expected to begin soon – he was never allowed to meet Zhang Peihong.
On 29 November, following Qin Defu's sentencing, Zhang Peihong said: "At brother Qin's trial, we learned that the charge of "illegal business operations" only concerned 20,000 books for the church's own use (most of these were small gospel tracts like "The Good News You Don't Want to Hear"), and Pastor Wang Yi actively took most of the responsibility for this in his testimony. Based on this, I estimate that Pastor Wang Yi will be sentenced to no less than ten years in prison."
Like Qin Defu, Pastor Wang has not seen his family members during his detention. His wife Jiang Rong was arrested at the same time and was detained until June, and she and their son Shu Ya are under house arrest in a Chengdu apartment, closely watched and cut off from communication with the outside world. They are only allowed occasional contact with family members.
(China Aid/Early Rain Covenant Church/International Christian Concern)
Share this