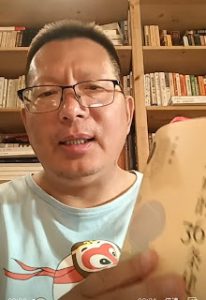 UPDATE 31 August 2022: On 26 August, Xing Hongwei was released on bail pending trial, following twelve days in criminal detention. He had been accused of assaulting police after he refused to provide ID during the raid. His wife Zhao Qing and other members of Early Rain Covenant Church met him at Jinhuaqiao Police Station and went for a celebratory dinner together after his release.
On Sunday 14 August, at least twenty Chengdu police officers raided a gathering of between fifty and sixty members of Early Rain Covenant Church (ERCC) at a tea house in Chengdu's Wuhou district and arrested Christian writer and translator Xing Hongwei (pictured), also known as A Xin.
ERCC is one of the most prominent unregistered house churches in China and has been heavily persecuted since a crackdown in 2018 when police detained over 150 members and closed down the church premises. Its pastor, former law professor Wang Yi, is serving a nine-year prison sentence.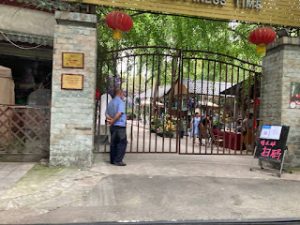 Police announced that the church gathering at the tea house (pictured) was illegal and locked the doors, refusing to let anyone leave until they registered their ID – a demand that was without legal basis. Xing Hongwei resisted and the situation escalated into what China Aid described as "a physical altercation". Police officers took him away to a detention centre where he was criminally detained on the charge of "assaulting a police officer".
Xing Hongwei's wife Zhao Qing was taken to a local police station and was threatened with criminal detention but was released at midnight; six church members waited for her at the police station.
In a statement issued on its Telegram channel on 15 August, ERCC said: "Brother A Xin was sitting in the teahouse. He ignored the police officers' demand for registering his ID details, but he did not 'attack the police'. His criminal detention is the authorities' religious suppression. This is renewed crackdown on the Early Rain Covenant Church following what happened on 9 December 2018. This is consistent and ongoing crackdown. We urge the police to stop its oppression and suppression of the Church and abandon the Cultural Revolution mindset of treating ERCC members as second-class citizens."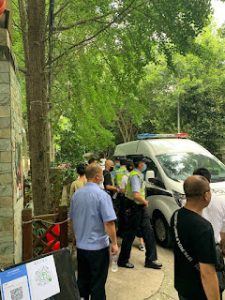 A Christian named Li told Radio Free Asia, "Xing Hongwei (A Xin) was slapped by police because he was unwilling to comply with the police demand to write down his ID. Then they had a physical conflict. Police pressed Xing Hongwei onto the ground and forcibly took him away… Later, we learned that Xing Hongwei was criminally detained on the charge of 'assaulting a police officer'".
Commenting on the raid, China Aid's president Bob Fu told reporters: "Chengdu Early Rain Covenant Church was planted by Pastor Wang Yi. Wang Yi was sentenced to nine years because his sermons suggested that Xi Jinping should stop breaking the Constitution of P.R.C. by issuing anti-religion policies. Over one hundred brothers and sisters were arrested during that time. This past Sunday's raid is another severe persecution against Early Rain Covenant Church's Sunday service."
Xing Hongwei previously imprisoned
Christian writer Xing Hongwei is a former activist who participated in the 1989 Tiananmen Square pro-democracy protests and was jailed in 1992 for three years for founding the "Party of Freedom and Democracy". Since then he has devoted himself to education and to writing and translating Christian books, especially about missionaries, and is described by ERCC as a "gentle" man.
In February 2019, Xing Hongwei was detained for ten days after he posted on WeChat that Chengdu police had insulted and beaten Pastor Wang Yi's elderly mother. In May 2022, he was taken away by police because he interceded for Ukraine in a WeChat group he organised. National security officers questioned members of the group and it was forcibly dissolved.
Following a bout of acute meningitis in 2021, Xing Hongwei is still debilitated and is on medication for serious health problems for which he needs continuing treatment. His family and friends are concerned about his health in detention.
 ERCC issues prayer requests
Following the recent raid, ERCC issued several prayer requests, calling on churches and Christians across the world to:
Intercede for Pastor Wang Yi and Elder Qin Defu who are still imprisoned and their families, house churches in China, and Early Rain Covenant Church. May the gospel thrive as we face adversities.
Pray for Brother Xing Hongwei who is detained, his wife Zhao Qing and his 10-year-old daughter Xing Jiayin. May the Lord put faith in the family, watch over Brother Xing's health and soul, and heal his illness.
Lift up each congregant of Early Rain Covenant Church. May the Lord grant us patience and deepen our understanding of Christ's gospel in the long persecution and restriction… [May we] be willing to endure suffering because of love, and have comfort and joy which can't be taken due to the hope of resurrection.
Pray for the Chinese government and Chengdu police. May the Lord overturn the hearts of the Chinese government so that they wouldn't act arbitrarily nor regard Christ's churches as the country's enemies… May the Lord help Chengdu authorities and police to repent, stop infringing on Christians' physical and religious freedom, and not despise God's grace.
Beijing churches under pressure
Meanwhile two large, well-known Beijing house churches that both suffer ongoing persecution because of their refusal to register with the official Three Self Patriotic Movement have been targeted by the authorities.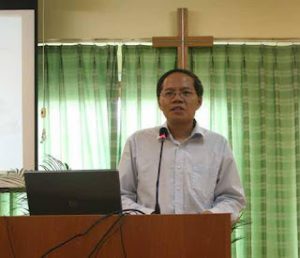 Shouwang Church has been persecuted for years because of its refusal to register. Forced out of their church premises, members have been repeatedly detained for attending outdoor services and lead pastor Jin Tianming spent nine and a half years under house arrest in his apartment. On the morning of 11 August, local authorities prevented Elder You Guanhui (pictured) from leaving his house, where he lives under surveillance. The same day, police called in a church member identified as Sister Xiaojuan for questioning, and members Huiyou Zhi and Yansong were taken to a law enforcement centre and only released that night.
On 17 August, China Aid's reporter Yu Bing  commented, "Early Rain Covenant Church and Beijing Shouwang Church faced persecution within the same week. Whether or not these cases signify a change or shift from the Chinese government remains unclear."
Beijing's biggest house church, Zion Church, led by Pastor Jin Mingri, was banned by the Beijing government in 2018 and its members have endured raids, fines and detention. On 14 August, more than ten officials raided its Mentougou branch during a Sunday service and took away nine Christians including Pastor Yang Jun, who was preaching at the time. They also took two children and confiscated two computers. Most of the detained Christians were released soon after, but on 15 August Pastor Jin Mingri and other ministers issued a request for prayer for two who remained in detention, Pastor Yang Jun and a member called Zong Fangfang.
(China Aid, Christian Solidarity Worldwide, International Christian Concern, Radio Free Asia)
Share this