Many members of Early Rain Covenant Church are facing daily persecution as Chinese authorities continue to clamp down on the church. The persecution these church members experience ranges from eviction from their home, unfair dismissal from their job, disruption of their personal banking to intense police surveillance as well as separation from family for extended periods. Below are a few examples of what church members have gone through in the past weeks:
Home Eviction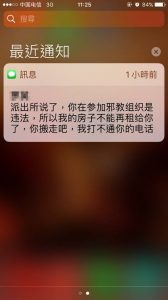 On 2 February, a church member was evicted from his apartment by his landlord via WhatsApp message, which read as follows: "The police station said that it's illegal for you to participate in an evil cult, so I can no longer rent out my apartment to you. Please move out. I cannot get a hold of you by phone."
Termination of Employment
Pan Fei was fired from his job at Yonghui Superstore, one of China's largest supermarket chains, on 1 February for refusing to leave the church. He was forced to sign a resignation letter. He wrote: "For believing in Jesus Christ, the only Son of God and Saviour of mankind, my employment with Yonghui Superstore has been terminated." In 2018, Yonghui Superstores appeared on The Forbes' World's Best Employers List.
Separation of Family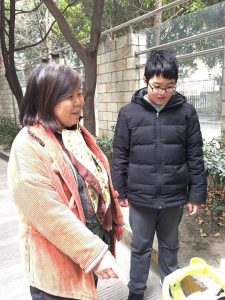 Shu Ya, the 11-year-old son of Pastor Wang Yi and his wife Jiang Rong has been living with his grandmother Chen Yaxue (73) since 9 December as both his parents are still being detained. During this time Shu Ya and Chen Yaxue have been under constant police surveillance. When some church friends visited and brought Shu Ya to get a haircut on 30 January, three police officers closely followed them. He said he feels as if he is locked up like his mum and dad.
Bank Cards Frozen
On 25 January, the wives of three detained church elders (Deacon Ge Yingfeng, Elder Li Yingqiang and Elder Qin Defu) discovered that their bank cards were frozen. After enquiring in various places, they managed to find out that their cards were frozen by the Chengdu Public Security Bureau. The bank did not give their clients the reasons for this sanction, but asked them to get in touch directly with the relevant department. As families in China celebrated Spring Festival (known to us as Chinese New Year) on 5 February, it appears that the timing was deliberate to disrupt the festivities for the church families.
Home Bible Study Raided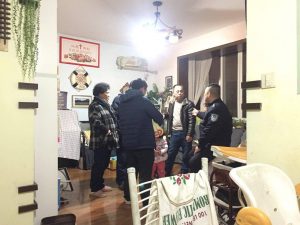 A small Bible study in a private home was raided on 17 January, when more than ten law enforcement officers entered, including national security, police, and Religious Affairs Bureau officers. The officers broke up the meeting and stayed there until everyone left.
Update on Detention
Four church members were released from prison and reunited with their families on 28 January (having spent 15 days in administrative detention).
Fifteen church leaders are still being held in criminal detention and face the possibility of serving long prison sentences.
Early Rain Covenant Church is asking its global church family to continue to pray for its members: "Please hold up these family members going through difficulties in your prayers as they look to the Lord who provides for us! And ask God to protect law enforcement officers from being controlled by the evil powers of the air and to preserve the remnants of their consciences!"
(Pray for Early Rain Covenant Church (Facebook))
Share this