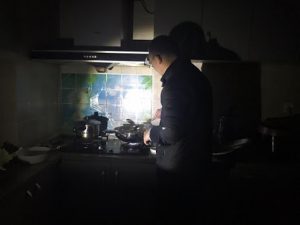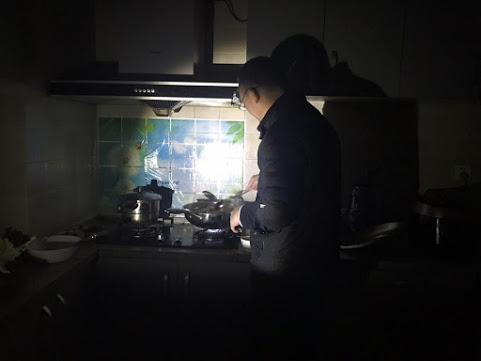 Like many members of the heavily-persecuted Early Rain Covenant Church (ERCC) in Chengdu, Sichuan province, Wu Wuqing (known as Minister Wu) continues to be harassed and repeatedly detained by the police. Chinese Communist Party officials have directed utility providers to cut off water, electricity and gas to his home multiple times, forcing him to celebrate Christmas in the dark last December (pictured), and his family has been forced to move several times. Chengdu police have threatened that if he continues to serve at ERCC they will intensify their crackdown against him.
Between 5 and 7 May, Minister Wu's car tyres were repeatedly punctured by unknown agents and on 7 May police arrested him for "disturbing the public order" after he officiated at the funeral of a church member. He was detained at Chengdu city's Longquanyi District Damian Police Station before being released at about 9 pm.
On 8 May, police summoned Minister Wu again, probably to prevent him attending Sunday worship on 9 May. His wife Xiong Meifang, knowing he had not eaten that afternoon, prepared food and brought it to the police station at 10 pm, accompanied by two Christian families.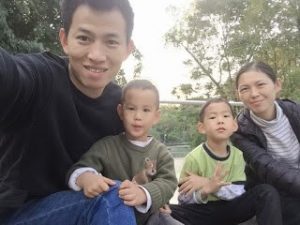 One of the Christians who went to the police station, Dai Zhichao (pictured with his family), reported: "As soon as I entered the office area, I breathed a prayer of thanks. From the office where police had taken me, I saw Evangelist Wu Wuqing sitting in the first room with two police officers guarding him. 'Wuqing, Jesus loves you,' I said. Brother Wuqing immediately called back to me, 'God loves you'."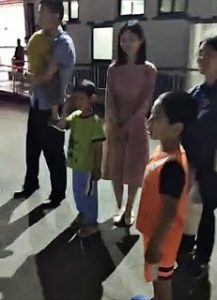 In the police station, the visiting Christians sang hymns, including the children. Police officers took videos of the Christians, who also took videos of the police, leading them to lock the gate and stop the Christians leaving. Tension grew among police, who spent a couple of hours discussing the situation while the Christians waited quietly in the reception area, their exhausted children falling asleep in their arms. Police officers then escorted them one by one to an office on the second floor where, according to the Christians, police officers threatened and verbally abused them.
Dai Zhichao reported, "With so many police officers present, I felt like a sheep amidst a pack of wolves. Nevertheless, God filled my heart with peace." A police officer reportedly punched him with his fist and kicked him hard.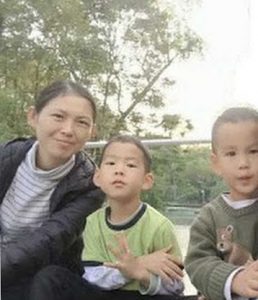 Meanwhile, Shu Qiong (pictured with her children) ignored police threats and continued to sing hymns until officers began to slap her face repeatedly, breaking her glasses and inflicting multiple neck and arm injuries.
Finally, without presenting any legal documents, police searched the Christians and confiscated their mobile phones. At about 2 am, police officers arrived from the Christians' local districts and transported them back to police stations in those districts.
Background
Before becoming a Christian, Wu Wuqing worked as an executive at an enterprise in Guangdong. He now attends Western China Bible School and is serving as full-time minister of ERCC, which is one of the most prominent unregistered house churches in China.
The church has been severely persecuted since a crackdown in December 2018 when police detained over 150 members. Many were released quickly but others were held for longer periods and some lost their jobs, were evicted or were sent away from Chengdu to their home towns. The authorities closed the church premises, forcing members to meet in small groups. Pastor Wang Yi and Elder Qin Defu remain in prison, serving sentences of nine and four years respectively.
(Bitter Winter, China Aid, International Christian Concern)
Share this