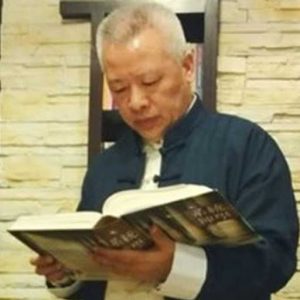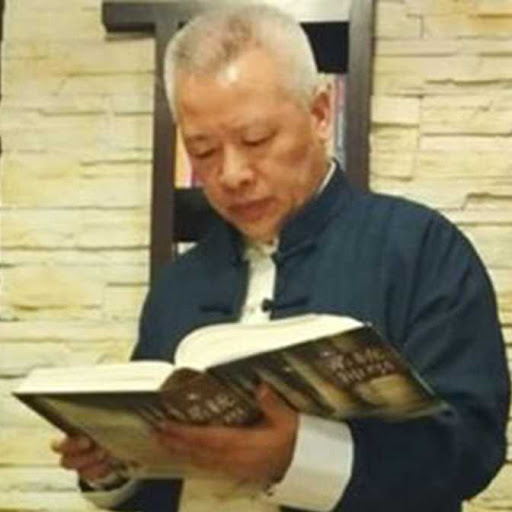 Elder Zhang Chunlei of Guiyang Ren'ai (Love) Reformed Church in China's southwestern Guizhou province was officially arrested on 1 May on a charge of "suspected fraud", after being detained for over six weeks.
He was one of eleven Christians detained following a police raid on a retreat on 16 March 2021 – most of the participants were from Ren'ai Church. The officials accused the Christians of holding an "illegal rally" and interrogated them, checked their ID and mobile phones, and took ten of them to the police station.
Elder Zhang was not among those initially detained, but he went to the police station to negotiate for their release and was himself taken into custody. Most of the ten detained Christians were released after interrogation, but at 11 pm three of them (Chen Jianguo, Li Jinzhi and Li Lin) and Elder Zhang were handcuffed and transferred to another police station where they were charged with "illegally hosting events under the name of an organisation".
Chen Jianguo, Li Jinzhi and Li Lin each received a three-day administrative detention (and were released on 20 March) but Elder Zhang was sentenced to an 11-day administrative detention.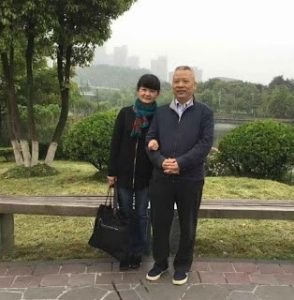 On 17 March, Guiyang police asked Elder Zhang's wife Yang Aiqing (pictured, with her husband) to bring clothes for him the next day. The following morning, when she brought clothes for him and for the other three detainees, police officers and joint law enforcement personnel requested that she take them to her home, where they carried out a search and confiscated computers and other electronic devices.
According to China Aid, "They will likely use information from these items to fabricate a crime against him." Police also searched the homes of other church members, interrogated them and confiscated computers and other items.
Elder Zhang was due to complete his administrative detention and be released on 28 March, but when Yang Aiqing went to collect him the police told her that he had been sent elsewhere for investigation. On 1 April, they notified her that he had been transferred to criminal detention under the charge of "suspected fraud".
Detention centre personnel rejected the request of Elder Zhang's lawyer to meet him until 6 April, when Elder Zhang told him, "I have never slept as well as during the past 21 days in my cell."
On 21 April, Yang Aiqing was served a criminal summons, also on suspicion of fraud, and was held for 24 hours during which she was put in handcuffs and leg shackles and interrogated.
On 1 May, Elder Zhang was officially arrested on a charge of "suspected fraud". Later that day, Ren'ai Church commented in a prayer newsletter, "We know that he has been treated so unfairly because of his faith. The so-called charges against him for scamming brothers and sisters are simply unfounded; the 'suspected fraud' is outright absurd!" He is being held in Yunyan District Detention Centre.
False accusations such as "fraud" and "illegal business operations" are often made against church leaders in China as reasons to imprison them. Administrative detention can be used to hold someone for up to fifteen days in China and does not involve a court process, while criminal detention can be used to hold someone suspected of committing a criminal offence for up to 37 days before the prosecutor approves their arrest, or up to six months in cases involving "national security".
Ongoing persecution of Guiyang Renai Reformed Church
Guiyang Renai Reformed Church is a small house church with fewer than one hundred members which refuses to join the government-sanctioned Three-Self Patriotic Movement. Chinese Communist Party (CCP) agents banned the church on 30 September 2018.
Nanming District Religious Affairs Bureau issued an "administrative penalty decision" that Zhang Chunlei and others had established a religious venue in the Zhongtian Commerce Building, had organised religious events and had received offerings without being approved. It ordered the cancellation of all events and the removal of church equipment and signs.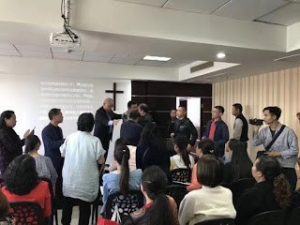 Members continued to hold services in restaurants and hotels, but on 12 May 2019 approximately eighty agents from the religious affairs bureau and public security department raided a service in a hotel (pictured), removed a cross and confiscated Elder Zhang's computer and other personal possessions. The church moved to a new rental, but in July 2019 CCP authorities threatened the landlord and the church had to move again. The CCP raided the church three times within one year and sealed the church door twice.
(China Aid, Christian Solidarity Worldwide, International Christian Concern, Religious Liberty Prayer Bulletin)
Share this