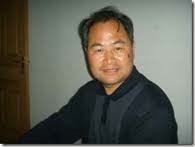 Pastor Shi Enhao, the deputy chairman of the Chinese House Church Alliance, has been sentenced to two years of "re-education through labour," an extra-judicial punishment that is handed out by police and requires no trial or conviction of a crime.
It is often used for those who have committed minor criminal offenses or for dissidents and adherents of religious groups, such as house church Christians and Falun Gong practitioners.
The charge on the sentencing papers is "illegal meetings and illegal organising of venues for religious meetings." This charge stems from the fact that Pastor Shi's large house church of several thousand members meets in various different sites around the city of Suqian in Jiangsu province in eastern China.
The greater significance of Shi's sentencing on this charge has to do with the events surrounding the Shouwang Church in Beijing and its controversial decision in April to meet outdoors after being evicted once again from its leased meeting site. Critics of Shouwang's decision pointed out that when other house churches have grown too large to meet in one place without making local officials nervous, most have avoided clashes with the authorities by breaking into smaller groups meeting in different locations. Pastor Shi's charge and sentence demonstrate that this strategy does not guarantee that the authorities will be appeased.
Pastor Shi's son, Shi Yongyang, has been to the police station and signed the sentencing paperwork under police pressure. However, police refused to give him a copy of the signed documents.
Meanwhile, the police's Domestic Security Protection Department has ordered Pastor Shi's church to stop meeting and confiscated the congregation's car, musical instruments and choir robes, as well as 140,000 yuan (€15,000 approx.) in donations.
All three of Pastor Shi's daughters and their husbands have all been threatened by the police.
Pastor Shi was originally detained on 31 May by police in Suqian and held for twelve days. On 21 June, he was criminally detained by the Suqian Public Security Bureau. Criminal detention is the first step in a legal process that almost inevitably leads to a prison sentence.
Pastor Shi and his wife, Zhu Guangyun, are both 55 years old. His 86-year-old mother, Liu Guanglan, requires round-the-clock care, which Pastor Shi's wife provides. Pastor Shi's son, Shi Yongyang, and his wife are both in full-time ministry. Four generations of Shi's family have been serving the church. (China Aid)
China Aid founder and president Bob Fu, who will be speaking at this year's Church in Chains conference in Athlone in September, has expressed shock at the news and strongly condemned the authorities in Suqian for sentencing Pastor Shi.
Share this