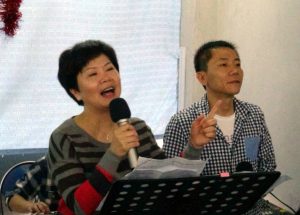 On 10 February 2017, Nanming District People's Court in Guiyang, in China's central Guizhou province, sentenced Zhang Xiuhong (on left of picture) to five years in prison. She was chairperson of the board of deacons at Huoshi "Living Stone" Church, and served as church accountant. Huoshi Church, which is unregistered, is experiencing an ongoing crackdown by the authorities.
The court also handed a three-year prison sentence to another Christian, Pan Lina, who received a four-year reprieve. No information is available yet about her charge.
Zhang was charged with "illegal business operations" after she allegedly used a cash register in her beauty shop to attempt to withdraw church funds. However, her interrogators' questions mainly focused on the church, its pastors and other core members, rather than her business activities.
At her trial, which was held on 23 January 2017, Zhang's lawyers Xiao Yunyang and Li Guisheng maintained her innocence and argued that the transaction was an invalid piece of evidence, since she did not benefit from it.
Zhang was detained on 28 July 2015 when, according to church member Mr Luo, she was intercepted by police in a car park at the church building after leaving her car, which a police officer drove away. She was taken into police custody and held in detention for a year and a half until her trial.
Soon after her detention, Zhang's husband Chen Zukai was detained near their home, when he returned from a walk with their children. He was taken into custody, leaving the children (a son and a three-year-old adopted daughter) in the house with his 80-year-old mother. The house was raided and Zhang's computers, USB drives and hard drives were confiscated. Chen was interrogated for two days and then released.
In early August 2015, officials froze the bank accounts of three church members. According to Su Tianfu, a pastor at Huoshi Church, the authorities used Zhang's alleged offence as an excuse to freeze the accounts, claiming that they were connected to her case.
Zhang was formally arrested on 1 September 2015, and the court initiated trial preparation procedures in March 2016. In August 2016, the authorities convened a pre-trial meeting with her lawyers to discuss issues related to the trial, but Zhang was not present.
Crackdown on Huoshi Church
Huoshi Church, an unregistered church with over 700 members, has been experiencing a crackdown by the authorities. The church refuses to register with the state-sanctioned Three Self Patriotic Movement, and some members have provided advice and support to other churches facing pressure from the authorities.
Huoshi Church received a "Rectification Order" on 18 November 2015 from the Nanming District City Urban Administrative and Law Enforcement Bureau, stating that the church's use of a commercial building was illegal. The government imposed a heavy fine on the church from 22 November to 8 December 2015, for illegally using its building to hold religious services, although members claimed they had reported all religious activities to the government. When the church refused to pay the fine, officials raided a service on 9 January 2016 and filmed the church.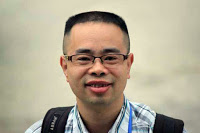 Several members have been detained or fined, and in January 2017 Pastor Yang Hua (pictured) was sentenced to two and a half years in prison. He had been detained during a raid on the church in December 2015 and was charged with "divulging state secrets".
Huoshi Church is no longer permitted to use its building, and has to meet in small groups.
(China Aid, Christian Solidarity Worldwide)
Share this