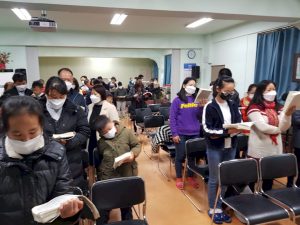 Shenzhen Holy Reformed Church, widely known as the Mayflower Church, has moved to Thailand for its members to seek UN refugee status, having failed in their application for asylum in South Korea.
Sixty members of Shenzhen Holy Reformed Church in China's Guangdong province moved to Jeju Island in South Korea in October 2019 to flee the Chinese Communist Party's harassment and repressive education policy. They had voted to leave China and seek a place to live where they would have religious freedom, and have become known as the Mayflower Church after the ship that brought a group of English pilgrim families to the New World in 1620.
The church was founded in 2012 by Pastor Pan Yongguang, under the oversight of Philadelphia Bible Reformed Church in the United States, and he refused to register with the government-controlled Three Self Patriotic Movement because he was not willing to teach Chinese Communist Party-approved doctrine. Because of Pastor Pan's connection to a foreign religious group, he was interrogated by the authorities at least twice a week beginning in 2014. Pastor Pan started a primary school for children of church members, but police forced parents to enrol them in CCP-controlled public schools and harassed those who refused.
The church members travelled as tourists to South Korea and applied for asylum, but their applications and appeals were denied. Having exhausted their legal options in South Korea, all the church members travelled to Thailand in the last week of August to apply for UN refugee status.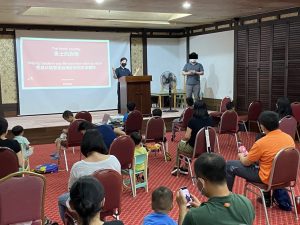 Mostly well-educated families from Shenzhen city, they had to get used to hard physical labour in South Korea to support themselves, but also received assistance from Korean churches, refugee ministries and Christian lawyers, who helped them to file a number of applications and appeals as they faced denial at each level of the court system. Representatives of Voice of the Martyrs Korea visited the church several times a year to provide persecution training (pictured), including just before the last group of members departed for Thailand.
Too risky to stay in South Korea
Lawyers and other advisors to the Mayflower Church believed it was safer for members to leave South Korea, where they were highly unlikely to be granted asylum and where they risked being kidnapped by undercover representatives of the Chinese government.
South Korean lawyer Sunny Jung, who has represented the Mayflower Church, explained: "Unfortunately in Korea it's very hard to be admitted as a refugee by the court. They have to have proof of the threat of life. We will not win the case."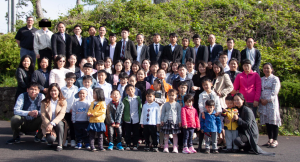 China Aid Founder Bob Fu said that the Communist Party's consulate in Jeju Island had described Mayflower members as "traitors", saying they were "endangering national security". He added, "Every one of them, even including the children, will be arrested if they are forced to go back to China." (The church is pictured earlier this year in Jeju.)
There has been growing harassment by the Chinese authorities of family members who remain in China, and since April of this year there have been at least thirty documented threats from the Chinese Communist Party targeting members of the Mayflower Church. There are fears that these threats could continue in Thailand, and Sunny Jung and Bob Fu believe the United States is probably the church's only hope.
"If the US government or President Biden or Secretary Blinken are serious in caring about religious freedom in China and are really serious in helping those persecuted faithful like the Mayflower church, tomorrow they can just make a decision with the available mechanism for the refugee resettlement to bring the whole Mayflower Church to come over," commented Dr Fu.
Applications filed in Bangkok
As soon as they moved to Thailand, church members filed applications for refugee status at the United Nations refugee office in Bangkok. The members, who are living in hotels while they await the agency's decision, have no work and are depending on various groups to care for their resettlement and legal costs.
Voice of the Martyrs Korea Representative Dr Hyun Sook Foley explained, "The church's goal is to obtain official refugee status, which they believe in the short term will prevent China from forcibly repatriating them, and in the long term could lead to permanent resettlement in a country like the United States."
(China Aid, KLTV, Voice of the Martyrs Korea)
Share this