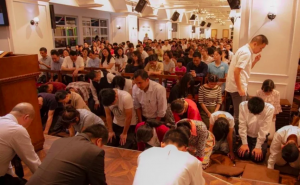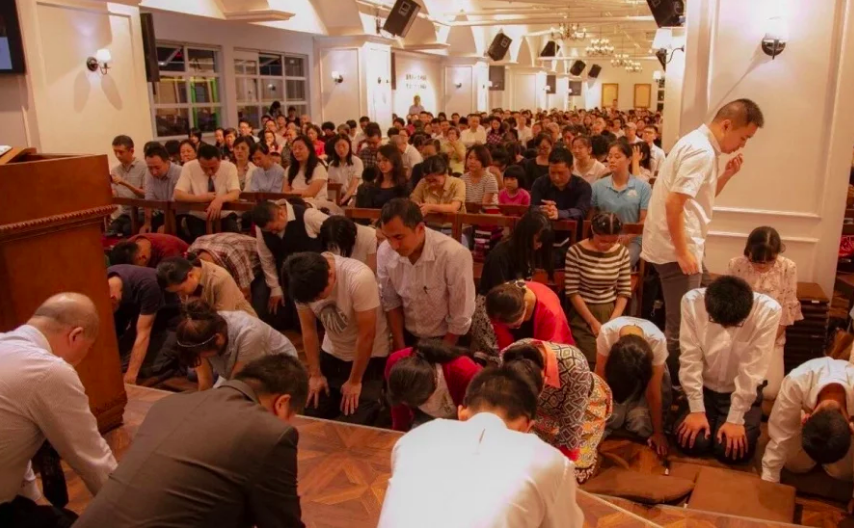 Over one hundred members of Early Rain Covenant Church in Chengdu, capital of southwest China's Sichuan province, were arrested in their homes, workplaces or on the streets in a series of coordinated raids that began on the evening of Sunday 9 December.
Dozens of leaders and seminary students were arrested, including Senior Pastor Wang Yi  (45) and his wife Jiang Rong. Officers refused to provide legal documentation or give a reason for the arrests, and they forced some of those arrested to sign a document stating that they would never again attend Early Rain Church, which it labelled an "evil cult".
Church elder Qin Defu was forced to the ground during the raid on his home, while Guo Hai and his wife were forced to leave their two children at home alone when police took them into custody. The authorities shut off power to the home of Song Enguang and his wife, and police stationed downstairs arrested three Christians who attempted to visit them during the ordeal.
Early Rain Covenant Church is unregistered but the congregation practises its faith openly, posting sermons online and evangelising on the streets. More than eight hundred Christians attend weekly gatherings spread across twelve meeting venues around Chengdu, and the church also has about one hundred seminary students and a primary school with forty pupils.
Church raid
At 6 pm local time on 9 December, a crowd of police officers arrived at the church building and surrounded it, parking many vehicles outside. They arrested a church staff member at the entrance and broke into the premises. At about 9 pm, church members' WeChat accounts and mobile phone group discussions were blocked, and the church landline was shut down.
The arrests continued into 11 December, when elder Li Yingqiang was caught. He had been the only Early Rain elder to escape on the night of 9 December, ditching his phone and going into hiding when he heard the police were coming – he became the one contact available to speak to the press.
A member who requested anonymity said, "Most church members were taken from their homes, and some were grabbed off the street. Some were found via their smartphone's location and were taken away. The police had the whole neighbourhood under control, as well as the surrounding area."
"We will still go on"
Elder Li Yingqiang wrote letters to encourage church members to stand strong in their faith, saying: "We will never change our statement of faith shared publicly earlier and our push for house churches to gather in public; we will also not change our stance insisting on the separation of church and state… we will neither register with the Religious Affairs Bureau, nor join the state-sanctioned churches."
Li Yingqiang also stated, "This round of crackdown is unusual as it seems that the authorities want to close the church down for good. Our social media channel accounts such as WeChat were not closed in previous rounds and they have taken a large number of our members into custody this time. The scale was unprecedented. Even if we are down to our last five, worship and gatherings will still go on because our faith is real. Persecution is a price worth paying for the Lord. We would rather live through it than to hide our faith and we hope more Chinese churches will speak up and stand with us."
Charges and Releases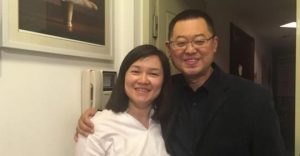 Pastor Wang Yi and his wife, Jiang Rong (pictured) have been charged with "Inciting subversion of state power" which is a charge often handed to Chinese Christians, since the Communist Party views religion as a threat to its ideological control and, as such, their rule. If convicted, Pastor Wang could face up to 15 years in prison. Elder Li Yingqiang has been charged with "picking a quarrel and inciting trouble on the internet". Eight other church members have also been charged.
Several members who were released on 12 December said they were tortured during their detention – one said that during the 24 hours of his detention he received no food or water and was tied to a chair with little sleep.
Assistant deacon Zhang Guoqing, who was released on Monday morning, is now being watched around the clock by "security personnel" in his home. He said he headed to Pastor Wang's home at about 7pm on Sunday after hearing about the raids but the pastor and his wife Jiang Rong were gone.
"His home was ransacked. It was a mess," he said. "The police said our church is an illegal organisation and we cannot attend any more gatherings from now on."
Previous detention
In May 2018, the authorities detained over two hundred members of Early Rain Church to prevent them from holding a memorial prayer vigil for victims of 2008's Wenchuan earthquake. Police detained Pastor Wang over night and accused him of "picking quarrels and causing trouble".
Pastor Wang, a former legal scholar, has criticised the government's policy on unregistered churches and the revised regulations on religious affairs that came into effect in February 2018. These regulations have led to the current crackdown on unregistered churches across China, including the closure of Beijing's 1600-member Zion Church.
While all the Early Rain members detained in May were released within 24 hours, the church was warned that if it refused to comply with Chinese Communist Party regulations it would be closed down by the end of the year.
On 30 August, Early Rain church leaders published a petition online, A Joint Statement by Pastors: A Declaration for the Sake of the Christian Faith, with 198 signatures (of which Pastor Wang's was the first). By 5 September, the number had increased to 439 signatures.
On Saturday 8 December, Pastor Wang published a 7,300-word manifesto on social media, Meditations on the Religious War, in which he condemned the Chinese Communist Party, likened President Xi to Caesar and Pharaoh and urged Christians to embrace civil disobedience.
Bob Fu comments
Dr Bob Fu, founder and president of ChinaAid and a close friend of Pastor Wang, said: "The massive overnight attack against members of the independent, renowned Early Rain Covenant Church represents a major escalation of religious persecution in China. Ironically this largest scale of arrests and clamp down on the international Human Rights Day shows Xi's regime deliberately making itself the enemy of universal values, such as religious freedom for all. ChinaAid calls upon the international community to condemn these arbitrary arrests of innocent religious believers and urges the Chinese regime for their immediate release."
(China Aid/CSW/International Christian Concern/Religious Liberty Prayer Bulletin/South China Morning Post)
Share this