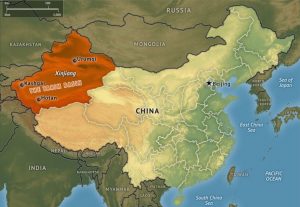 In early March, news broke of the arrest of over 80 Christians for attending house church meetings in various locations in Xinjiang province in north west China.
Public security bureaus raided a network of house churches known as Fangcheng Fellowship in Urumqi (capital of Xinjiang), Shawan County and Kuytun and accused at least 80 Christians of "engaging in religious activities at non-religious sites" in the days leading up to and after the Lunar New Year (28 January). The Christians were arrested for refusing to join the state-run Three-Self Church. After being interrogated for some time, they were released.
Six House Church Christians detained for 15 days
In an earlier incident, on 20 January, police officers in Wusu, Xinjiang, raided a house church prayer meeting. The officers stated that their gathering was illegal and took ten of them away. Of those detained, the authorities released those who were elderly or sick. Six women were detained for 15 days, beginning on 25 January, and fined 1,000 Yuan each (€137) for "gathering and praying under the name of Christianity".
After her release on 9 February, Chen Xiangyan said, "We believe in Jesus wholeheartedly. What just happened was not fair. We did not cause trouble. We did not bother the neighbours. All we did was study the Bible. [The police] said that we might be controlled by bad people, but I promised him that we knew what we were doing, because we believed in Jesus, not someone bad. They would not listen to me and directly transferred us to the detention centre. They fined each of us 1,000 Yuan. We didn't receive a receipt until now."
Xinjiang government bans religious activities
Xinjiang's provincial government has recently issued a detailed list of "illegal" religious activities spanning Islam, Christianity and Tibetan Buddhism. As well as a general ban on unofficial Christian churches, the document specifies 26 types of banned religious activities.
The list singles out attempts to preach or carry out missionary work "in the guise of" poverty and disaster relief, tourism and academic and cultural exchanges. The new rules have been sent out to local governments, requiring them to explain them to local people.
Under the new rules, no religious group is permitted to carry out any religious activities including preaching, missionary work, preaching to new believers and ordaining clergy without prior government approval. While some of the measures seem to target the mainly Muslim Uighur ethnic group, others have a more widespread impact.
Security Tensions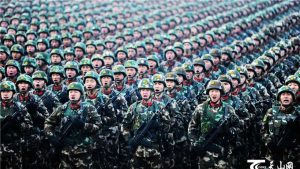 The crackdown on religion comes at a time of heightened security tensions in Xinjiang. On 27 February, the Islamic State militant group released a sophisticated and bloody half-hour propaganda video featuring Uighurs in and from "East Turkestan" (Xinjiang). The video, in which Uighur militants vow to plant their flag in China and shed rivers of blood, was released as the Chinese government staged a huge military parade in the capital, Urumqi. The Chinese government has threatened to use "thunderous force" against Uighur terrorists throughout the region. Large detachments of soldiers have been deployed to Aksu, Hotan and Kashgar in the Uighur heartland. Analysts believe that China will not tolerate unrest in Xinjiang and will crack down hard to ensure everyone and everything is subject to its power.
(China Aid, Radio Free Asia, Religious Liberty Prayer Bulletin)
Share this