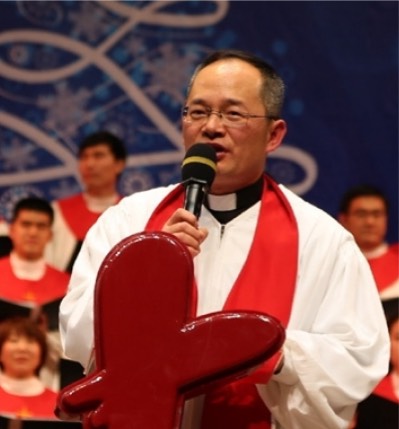 On 31 March, the authorities in Zhejiang province released Pastor Gu Yuese, on condition that he remain under "residential surveillance".
Gu "Joseph" Yuese, the senior pastor of China's largest government-approved church, was dismissed from his position and detained in January 2016. He had publicly opposed the removal of crosses from churches in Zhejiang, but was charged with embezzlement. On 18 January, the provincial branches of the Three-Self Patriotic Movement and the China Christian Council (China's two state-run Christian organisations), published a notice that he was being removed from his position.
Officials criminally detained Pastor Gu on 29 January and arrested him on 6 February on charges of "embezzling 10 million Yuan [approximately €1,355,200] in funds". However, local Christians link Pastor Gu's arrest to his public opposition of the cross demolition campaign in Zhejiang. He is the highest-ranking religious official to be arrested since the Cultural Revolution.
"I want to share the good news that I just confirmed that Pastor Gu 'ÄòJoseph' Yuese of Hangzhou was released from prison on March 31 to his home but remains under 'Äòresidential surveillance,'" said Bob Fu, president of China Aid."We've learned from a China-based insider that the release of both human rights lawyer Zhang Kai and Pastor Gu are related to President Xi's visit to the U.S. for the nuclear summit. Thanks to all those who worked tirelessly on related advocacy efforts that led to this diplomatic breakthrough."
(China Aid)
Share this