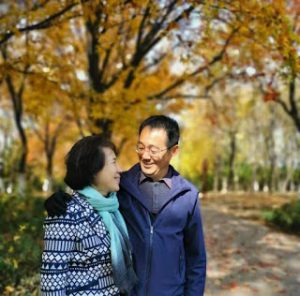 News has recently emerged that Pastor Jin Tianming of Shouwang Church in Beijing was released from house arrest in October 2020. He is pictured enjoying time outdoors with his wife on 1 October, and they are pictured below on the same day with fellow church members.
Pastor Tianming had been under house arrest since April 2011, when he was detained at a city plaza where the church he founded was holding outdoor services following eviction from several premises. The authorities banned Shouwang Church, which had grown to be one of Beijing's largest house churches and had refused to register with the state-approved Three-Self Patriotic Movement. Police have been harassing the pastor since 1999, with warnings, interrogations and temporary detentions.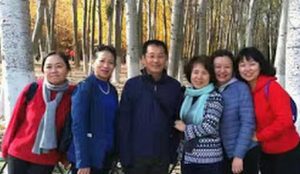 While Pastor Tianming was under house arrest the door of the apartment he shares with his wife and two children was guarded 24 hours a day by three shifts of police, who over the years began to grant him a little more freedom such as going downstairs to exercise or buying groceries under supervision. Visits to the pastor were heavily restricted but his children were free to leave the apartment to go to school and his wife was permitted to go out, although not on Sundays. During the nine and a half years of his house arrest, the pastor was never tried.
Several other Shouwang leaders have also spent long periods under house arrest and elder Yu Guanhui reportedly remains under surveillance. The church has continued to meet online and in small groups, but the authorities continue to clamp down and force the cancellation of rental properties.
In May 2020, Pastor Tianming said the church has more and more committed members, despite the fact that they cannot meet normally.
(China Aid, International Christian Concern)
Share this