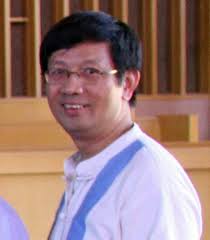 On 2 July, the Pu'er Intermediate People's Court in China's Yunnan province issued a notice stating that Pastor John Cao's appeal hearing has been scheduled for 22 August 2019.
Pastor John (59) is serving a seven-year prison sentence for "organising illegal border crossings" between China and Myanmar. A resident of North Carolina, he made many trips to his native China to establish schools and work among the poor before expanding his humanitarian work into Myanmar. He was detained on 5 March 2017 while returning to China from Myanmar and was sentenced a year later. The court has postponed his appeal hearing eight times.
On 8 July, in a Facebook post sharing the news of the new date for the appeal hearing, China Aid president Bob Fu commented, "By making John jailed for a long time in the current notorious known terrible detention centre without sending him to an actual prison is a very cruel act of torture from the Chinese Communist Party government."
Pastor John, whose Chinese name is Cao Sanqiang, is being held in Menglian County Detention Centre in Pu'er City. He is not allowed any visitors other than his lawyers, who report that he is experiencing health issues including digestion problems, back pain and toothache.
It is believed that Pastor John's imprisonment is part of the current crackdown on religion in China, especially on Christians who, like him, have links with the house church movement.
Read Pastor John Cao's Prisoner Profile.
(China Aid)
Share this