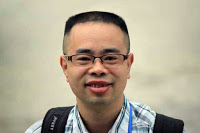 On 23 May, Pastor Yang Hua (44) of Huoshi "Living Stone" Church in Guiyang, Guizhou province was brutally beaten after local Chinese Communist Party police learned that he planned to make a visit next day to Christian friends in Qingdao, Shandong province. Pastor Yang, whose birth name is Li Guozi, previously spent two and a half years in prison for "divulging state secrets" and was released in June 2018.
The perpetrator of the attack in the police station in Guiyang was in plainclothes and said he represented the district level Committee of Political and Legal Affairs. The attack took place in front of three other local officials.
Pastor Yang's injuries included scratches to the head and neck and the authorities sent him to the local A&E by ambulance. The attack also triggered a flare up of his pre-existing pancreatitis, for which he is to undergo a medical check-up.
Background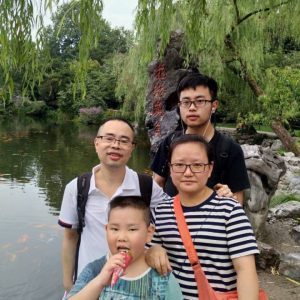 Pastor Yang's imprisonment was part of a crackdown on Living Stone Church that included the house arrest of co-pastor Su Tianfu, with whom he had founded the church in 2009. It grew to become Guiyang's largest house church and resisted the authorities' pressure to join the government-sanctioned Three-Self Patriotic Movement, resulting in raids, fines, confiscation of church property and detention of members.
Pastor Yang and his wife Wang Hongwu have two sons, Mu'en and Xiangen (pictured with him). While the pastor was in prison, he reported that government prosecutors had threatened the lives of his wife and children as well as his own life.
(China Aid, Christian Solidarity Worldwide)
Share this