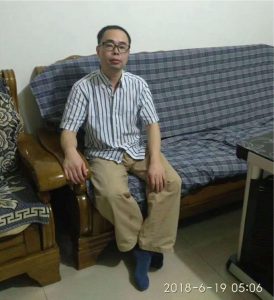 Pastor Yang Hua was released from prison at 4 am on 19 June after completing his two and a half year sentence. He is pastor of Living Stone Church, the largest house church in Guiyang, capital of China's southwest Guizhou Province.
Pastor Yang was detained in December 2015 when he resisted police attempts to confiscate a computer hard drive during a raid on Living Stone Church. In January 2017, he was sentenced to two years and six months in prison for "divulging state secrets".
Friends say he is in urgent need of medical care and is suffering from several unspecified health problems. In spring 2017, Pastor Yang was very ill with a blood vessel disorder which caused severe inflammation in his legs. Inadequate prison medical care left him unable to walk for weeks, and he was only treated in hospital after his lawyers sought medical bail. The pastor also developed diabetes while in prison.
Pastor Yang's wife Wang Hongwu reported that her husband broke out into loud worship songs after his release. She said, "Even though my husband experienced misfortune, his belief remains resolute."
Persecution of Living Stone Church
Living Stone, a large unregistered house church, has resisted pressure to join the government-sanctioned Three-Self Patriotic Movement, and has come under severe pressure from the authorities in recent years, suffering raids, confiscations and detention of some members.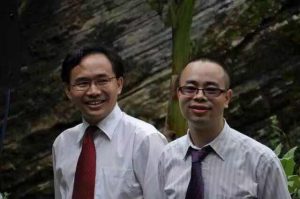 In May 2018, Pastor Yang's co-pastor Su Tianfu (pictured with Pastor Yang) was sentenced to one year in prison, suspended for two years, with a further six months' residential surveillance, for "intentionally divulging state secrets". He was already under house arrest, and told China Aid: "They put me under house arrest, but it's OK. I've been under house arrest continually for the past two years, so it won't make much of a difference."
Another of Living Stone's leaders, Zhang Xiuhong, was arrested in July 2015 and sentenced in February 2017 to five years' imprisonment for "illegal business operations". She was chair of the Board of Deacons and church accountant. Zhang was released in August 2017, following an appeal.
Read Pastor Yang's Prisoner Profile.
(China Aid/Christian Solidarity Worldwide)
Share this