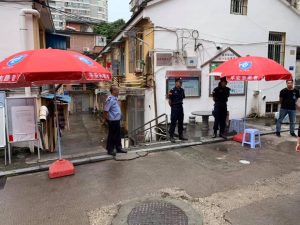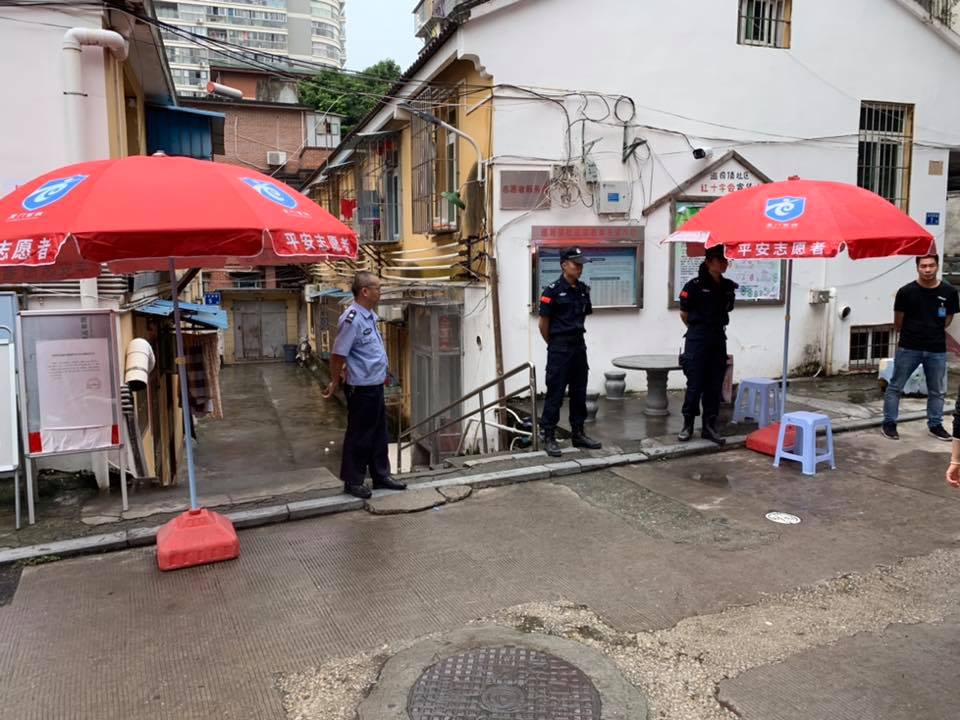 In May 2019, Xunsiding Church, one of the most influential house churches in the coastal city of Xiamen in Fujian Province, was closed down. The church has been under pressure from Chinese authorities since Pastor Yang Xibo, signed A Joint Statement by Pastors: A Declaration for the Sake of the Christian Faith, condemning the Chinese Communist Party's persecution of house churches in July 2018.
On 14 December 2018, Pastor Yang Xibo was detained when he visited persecuted Christians of Early Rain Covenant Church , one day after one hundreds of church members were arrested in Chengdu. He was escorted home the next day by four officials from Xiamen's Bureau of Ethnic and Religious Affairs (BERA). Since then the pastor was closely monitored and forbidden from leaving the city of Xiamen.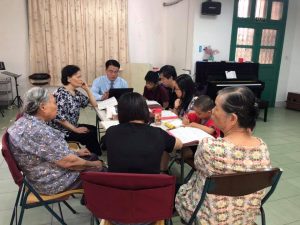 On 11 May 2019, Yang Xibo (pictured with church bible study group) was summoned to a meeting by twenty officials from various authorities at city, district, subdistrict and community levels who pressurised him to declare his church illegal. He was warned not to follow the examples of Early Rain Church and Shouwang Church, two prominent house churches that have been persecuted in Chengdu and Beijing. Regardless of these warnings, Pastor Yang refused to close his church voluntarily, basing his decision on 1 Corinthians 3:17: "If anyone destroys God's temple, God will destroy that person; for God's temple is sacred, and you together are that temple."  He goes on to challenge the officials: "It is up to you; I dare not to shut down God's church. You have someone to answer to, and you do what you have to do; but we answer to God, so I won't close the church."
Following this visit, two hundred members of Xunsiding Church were interrogated by local authorities and threatened that their jobs and families would be at risk if they continued to attend church. During these interrogations, church members were encouraged to confirm various allegations against the pastors.
On 19 May 2019, the Siming District BERA sent over seventy people to Xunsiding Church after each of its three Sunday services and a police check point was set up outside the church. The Siming District BERA issued an Administrative Penalty Notice, stating that Pastor Yang Xibo was suspected of violating the new regulations on Religious Affairs for establishing Xunsiding Church without authorisation. The church was ordered to be shut down, and the pastor was fined 25,000 Chinese Yuan (equivalent of €3,242). The following day Yang Xibo filed an appeal with Siming District BERA, requesting a hearing to overturn the closure of his church.
On 26 May 2019, many church members signed in at the police check point to enter the church to worship, despite the fact that their signatures might put them under pressure from their communities and work places.
On 31 May 2019, Pastor Yang Xibo (pictured outside government building) attended the appeal hearing with the Siming District BERA, but his appeal was unsuccessful and the decision to shut down the church sustained. The following is an excerpt of the statement he gave: "People living in Xiamen all know, for the sake of the gospel, the Christian faith has been deeply integrated into the local culture. Xiamen has the oldest church schools and hospitals in China, which have shaped the ethos of native residents… But now Xiamen City's overall crackdown on Christian house churches is damaging its international image of opening and freedom for faith. I urge you to report it to your superiors, not to tarnish our country any more under this increasingly difficult international situation. Lastly, I wish I can invite you to have some tea in my place. We can chat about your day, faith and meaning of life. I believe this day will come soon, and you are always welcome to 5 Xunsiding Lane."
Twenty police officers were dispatched to Xunsiding Church after the hearing and the security level of the police check point was raised. The Twenties and Thirties fellowship, a church meeting for young adults, scheduled for the same evening was cancelled, as no one was allowed to enter Xunsiding Church, even if they signed in.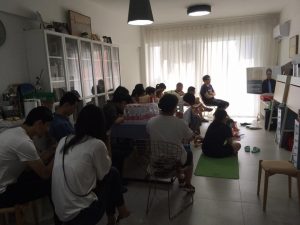 Since 2 June 2019, church members gathered at their own homes every Sunday to watch sermons on video and worship together as anybody attempting to enter the church premises was turned away by the local police.
On 19 June 2019, many other house churches in all districts of Xiamen were closed down, including: Haichang Haifu Church, Living Stone Church, Dianqian Church, Shiyijian Church, Ruijing Church, Qianpu Church, Jinshang Church, Yicheng Church, Citylight Church, Berean Church.
(Bitter Winter)
Share this