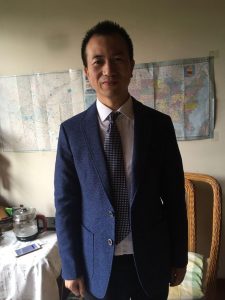 On 6 November, Elder Li Yingqiang of Chengdu Early Rain Covenant Church (ERCC) was informed that his landlord was rescinding his lease, meaning that he and his wife Zhang Xinyue and their two children must move out of their apartment in Leshan. They had only moved there in late October from Chengdu, 180 km away, after police harassed them relentlessly, including detaining Elder Li every Sunday so he could not attend services.
On the morning of 6 November, Ren Ruiting, daughter of landlords Liao Qiang and Ren Dejun, told Elder Li that police had demanded her parents rescind his lease. He posted the news on Facebook and sent out a prayer request: "May the Lord provide us a place. May the Lord help us lean on His grace and guidance as we take each step and go to each place so that we can bear witness to his justice and mercy."
Elder Li was detained in December 2018 during a crackdown on ERCC that included the arrest of Pastor Wang Yi, now serving a nine-year prison sentence, and Elder Qin Defu, serving a four-year sentence. ERCC is a large house church that refuses to register with the state-run Three Self Patriotic Movement.
Elder Li spent eight months in criminal detention and in August 2019 he was released on a year's probation to be spent in his home town in Hubei province. Some other prominent members of ERCC have also been sent back to their home towns, in an apparent attempt to weaken the church leadership.
The family moved to Hubei, returning to Chengdu in September 2020 after the probationary period ended, but state security officials placed them under 24-hour surveillance, followed them when they went out and even built a guard post in their apartment block to monitor them.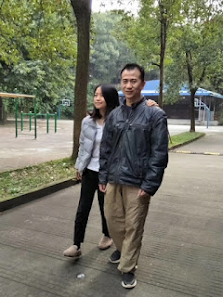 When Elder Li returned to Chengdu local police also resumed persecuting other members of ERCC, placing some under 24-hour surveillance and summoning several to the police station on Sundays. Church leaders suggested that Elder Li temporarily leave Chengdu so he signed a two-year lease on a rental property in Leshan and on 25 October the family moved away. (He and Zhang Xinyuein are pictured in Leshan.)
Police harassment began on 3 November, when officers arrived at the apartment to "register demographic information" on the family, followed by several calls next morning to check details of the lease.
On 6 November, Ren Ruiting notified Elder Li that police had demanded her parents rescind his lease. Her parents live overseas, and police in Leshan have repeatedly harassed her grandparents, demanding that they take back the keys to the apartment and evict the family.
(China Aid, International Christian Concern)
Share this