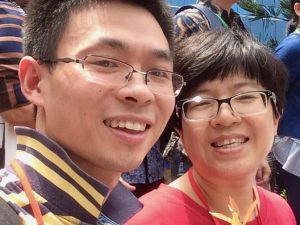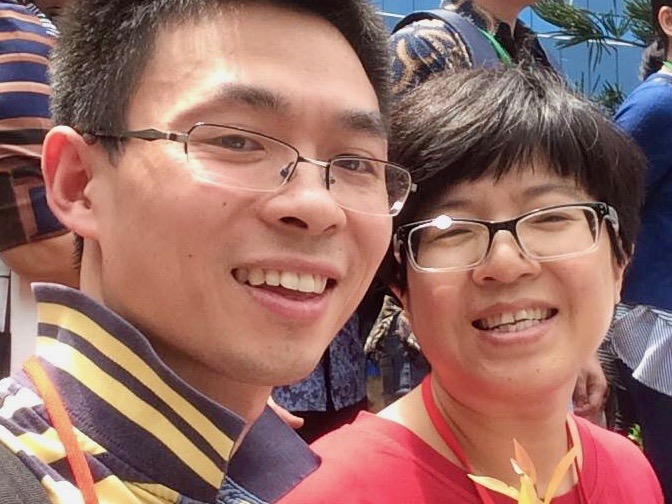 Xiao Hongliu, wife of imprisoned Early Rain Covenant Church elder Qin Defu, has written a letter to her Christian "brothers and sisters" pleading for prayer.
Her husband was arrested following a raid on Early Rain Covenant Church (ERCC) in Chengdu, capital of Sichuan province, in December 2018. In November 2019 he was sentenced to four years in prison for "illegal business operations", a charge that relates to the printing of Christian books for church use.
Elder Qin was among at least 150 ERCC members detained following the raid and held for various periods of time. All have been released except for Elder Qin and Pastor Wang Yi, who is serving a nine-year prison sentence. ERCC is one of China's most prominent unregistered churches.
In Xiao Hongliu's letter (below) she begs for prayer for her family – she and Elder Qin have two young children, who have not seen him since his arrest – and describes the suffering she has experienced since she lost contact with her husband in March.
Dear brothers and sisters,
My name is Xiao Hongliu, I am Qin Defu's wife. I am begging for intercessory prayers for my family and me.
Defu has been in jail for more than six months.
I had received his phone calls from the jail at the beginning of his sentence.
Although the calls were only two or three minutes long, as long as I could hear his voice, I knew he was safe and alive.
Although I could not see him personally, I knew he was alive somewhere, where God could see him.
However, since the end of March, I have not received his calls anymore.
I have lost contact with him for more than seventy days, which makes my heart worry. 
My reasoning makes me believe he is still alive, and God is with him.
However, not hearing from him is like an enemy. It hurts me so much that I suffer every day.
Normally, my husband would be managing the church, busy before and after, and I would merely hope for him to return home a bit earlier each night.
Now, my hope is causing me pain.
Every day, I just want to receive one three-minute call from him, but this apparently has become an extravagant hope.
Dear God, please let me follow behind you, pulling on the hem of your clothes, because I am no better off than the woman who suffered from a blood issue for twelve years [Matthew 9 v 20].
I know my weakness, so I am begging for my brothers and sisters to pray for me and Qin Defu.
God, please, out of charity, give us mercy. We are so lowly we cannot bear it!
Qin's wife
11 June 2020
(China Aid)
Share this