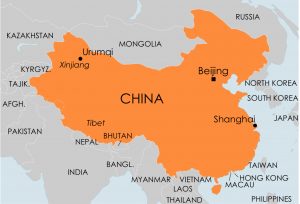 In early September, it was reported that six Uighur Christians had recently been imprisoned in northwest China's Xinjiang Uighur Autonomous Region. The six Christians, some of whom are recent converts to Christianity, were charged with illegal preaching, gathering, and spreading harmful books, and were sentenced to between five and seven years in prison.
Mehmet Abdulla and Adil Jan were each sentenced to seven years in prison; Huji Abdurehim, Maimaiti Yimingjiang, a Christian doctor whose last name is Rakhman and a man identified only as Brother Adil were each sentenced to five years in prison.
Christians are a tiny minority among the mainly Muslim Uighurs, who comprise approximately 45% of Xinjiang's estimated 22 million population. The Uighurs are a Turkic people (unlike the Han Chinese who comprise approximately 40% of Xinjiang's population) and are concentrated in the southwest of the region.
Xinjiang is China's largest province, with Urumqi its capital. China established the Xinjiang Uighur Autonomous Region in 1955 and began to encourage Han Chinese to move into its new industrial towns and farming villages. The ensuing large-scale immigration of Han Chinese has led to Uighur complaints of discrimination and marginalisation, and the Uighur Islamist separatist movement has grown and occasionally erupted into riots.
Suppression of Uighurs
The Chinese government is engaged in a campaign of ruthless suppression of Xinjiang's ethnic Uighurs. In the past few years it has overseen the installation of an unparalleled high-tech surveillance system and the construction of a vast network of detention centres where over one million Uighurs and other minorities are detained without charge, forcefully separated from their children.
The authorities call the camps "vocational training centres" and claim that their purpose is to provide vocational training to counter Islamist extremism, but detainees report abuse including torture, starvation, brainwashing, solitary confinement and rape. Reasons for detention include having WhatsApp on a phone, having relations living abroad and accessing religious materials online. China Aid reports that prisoners who pledge allegiance to the Communist Party are often treated better than those who do not.
Speaking this week at a side event of the United Nations summit in New York, China's state councillor and foreign minister Wang Yi said, "The education and training centres are schools that help the people free themselves from terrorism and extremism and acquire useful skills."
Speaking at the launch of the Church in Chains China Report in Buswells Hotel on 16 September 2019, Dr Bob Fu of China Aid described the treatment of Uighur Muslims as "cultural genocide" and "ethnic cleansing".
On 8 July 2019, 22 UN member states including Ireland co-signed a letter calling on China to end arbitrary detention in Xinjiang and expressing concern about widespread surveillance. It calls on China to respect rights including freedom of religion or belief in Xinjiang and across China.
Alimujiang Yimiti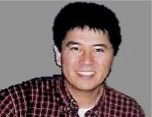 Alimujiang Yimiti (46) is a Uighur Christian from Xinjiang province who has been in prison since January 2008. He is serving a 15-year sentence for "illegally providing state secrets to foreigners", a charge that relates to his meeting with Christians visiting from the US.
A former Muslim, Alimujiang became a Christian in 1995, and prior to his arrest he worked as an orchard manager and led a house church in Kashgar. In the years before his arrest, police repeatedly called him in for interrogation about his Christian activities. Those close to the case say the reason for his imprisonment is his Christian faith and witness among the Uighur people.
Read Alimujiang's Prisoner Profile.
(Amnesty International/BBC/China Aid/New York Times/Voice of the Martyrs Canada)
Share this