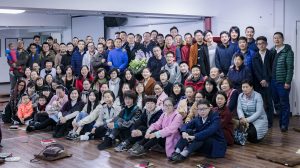 Monday 9 December marked the first anniversary of the raid on Early Rain Covenant Church and the arrest of Pastor Wang Yi, who is in jail awaiting trial, and his wife Jiang Rong, who was released on bail in June and is under house arrest.
In the week following the raid at least 150 church members were arrested, all of whom have been released except for elder Qin Defu (pictured with his family), who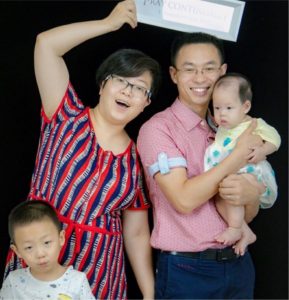 has been sentenced to four years in prison for "illegal business operations" – a charge that relates to his involvement in printing and distributing 20,000 Bibles and other books for church use without a licence.
Early Rain Covenant Church (ERCC) is located in Chengdu, capital of Sichuan province, and is one of China's most prominent unregistered churches, with more than eight hundred members plus an affiliated primary school and Bible school. The church began in 2005 in the home of Wang Yi, formerly a well-known civil rights lawyer and law professor, but it grew rapidly – at the time of last December's raid the church was renting two floors in an office building. On the Sunday following the raid, church members arrived at the premises to find it locked and guarded by police officers.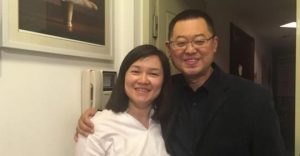 Pastor Wang and Jiang Rong (pictured) were charged with "inciting subversion of state power" but Pastor Wang has since been additionally charged with "illegal business activity" in relation to the printing of Bibles and other books without licence. His trial is expected to be held soon. Jiang Rong had a senior leadership role in the church, and she and their 12-year-old son Shu Ya are under house arrest in a Chengdu apartment.
While most other detained church members were released quickly, 54 were held for days or months. Some reported being deprived of food and water in custody and said they were tortured in an attempt to extract false evidence against Pastor Wang. Many released members have lost their jobs, been evicted or had their bank accounts frozen, and some who were not natives of Chengdu have been sent back to their home towns in an apparent attempt to weaken the church leadership.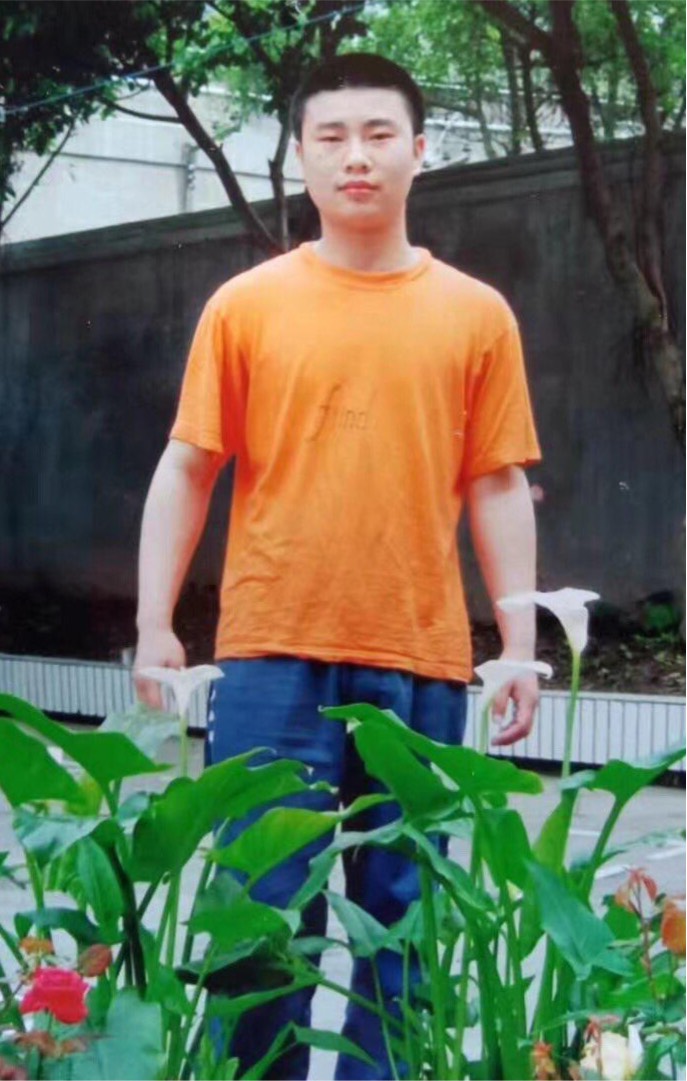 Among those sent back to their home towns are the other three ERCC elders (Li Zihu, Matthew Bingsen Su and Li Yingqiang), who were released on bail pending trial, and church member Gou Zhongcan (pictured), who was released in October after seven months' imprisonment. Previously, he had been imprisoned for more than ten years for reporting on the inhumane treatment of prisoners in China to human rights organisations abroad.
With ERCC leaders in prison or sent away, other members have had to step up to leadership roles; small-group leaders open their homes for Sunday morning worship, during which members watch sermons through videoconferencing. While some church members have left due to persecution, about four hundred people gather in home groups each Sunday. Police have shut down some of these gatherings and have posted 24-hour security guards outside some members' homes to track their movements.
ERCC has set up a recovery and counselling ministry for church members released from prison and has created a Bible study for those in recovery, providing a safe environment for them to talk about their experience – some members share stories of witnessing in prison cells and standing firm, but others wrestle with feelings of guilt for confessing or denouncing the church while under duress.
Year of harassment
Harassment of the church has continued through 2019, with police monitoring members and going to some of their homes to intimidate, threaten and detain them. More than three hundred members have been arrested in total.
On 24 February, police officers beat, kicked and held down Pastor Wang's mother Chen Yaxue after she refused to reveal her PIN to them at an ATM. The same day, police raided two ERCC home meetings and arrested 44 people (some at the meetings, some later that day), including elderly people, pregnant women and eleven children. At least eleven of those arrested were given ten to 14 days' administrative detention.
The hosts of one of the two meetings, Tang Chunliang and his wife, were among those arrested, and after their release the authorities forced them to move multiple times, pressurising landlords to evict them. Police and community monitors glued the lock on their front door, turned off their water, sprayed graffiti threats on the wall and sent thugs to intimidate them. When Tang went to the police to ask why he was being evicted, they told him it was because they feared he would hold another "illegal gathering" and added that the couple could not live in that district because they were "key persons of interest".
On 21 April, police seized at least seven church members, including children, who were meeting in a park to celebrate Easter. They were interrogated for several hours and held until the early hours of the following morning.
On 4 June, the 30th anniversary of the Tiananmen Square massacre, ERCC families were ordered not to leave home or meet with others. Police surveillance was stepped up and some houses had power and water cut off. At least two church members were detained for questioning for several hours.
In September, ERCC reported that police continue to evict families and threaten to take children away from their parents. One member who has been evicted three times since the raid in December 2018 reported having water and electricity cut off and said police threatened that if he refused to move he and his wife would be jailed and their child put in a children's home.
 (China Aid/Early Rain Covenant Church/World Magazine)
Share this