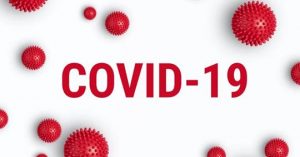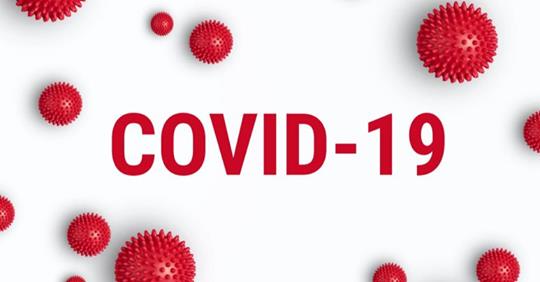 As the Covid-19 pandemic spreads around the globe, some of the countries from which Church in Chains reports regularly have been very badly hit.
In this report we consider the effect on the persecuted church, but we also encourage you to pray for the whole of society in these countries, and for wisdom and resources for each government in dealing with the coronavirus.
China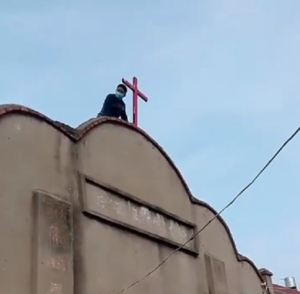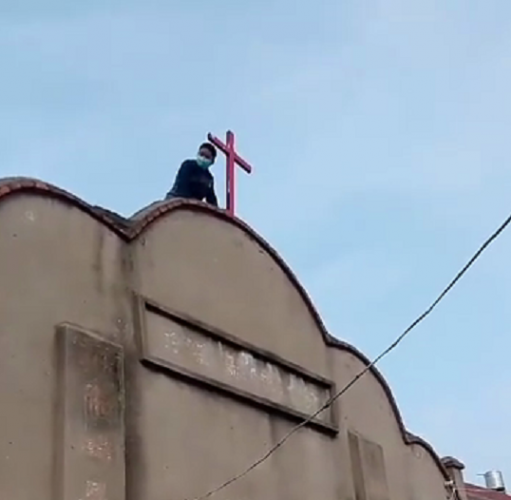 In China, where the Covid-19 coronavirus first emerged in December 2019, the crisis has been most severe in Hubei province and especially its capital, Wuhan. With 67,802 confirmed cases to date and 3,199 deaths, Hubei has accounted for the vast majority of cases in China and has been in lockdown since January. New infections in the region are down to almost zero and restrictions are beginning to be lifted, but there is great concern about the number of imported cases, and further waves of infection are expected when lockdown is lifted.
Chinese churches have moved their services, Bible studies and prayer meetings online. There are no reports yet of government orders to shut down these online church activities except in Shandong province, where on 23 February the authorities banned online preaching and also ordered the eradication of unofficial churches.
The Shandong Provincial Three-Self Patriotic Movement and Shandong Provincial China Christian Council (a Protestant umbrella organisation that works closely with the TSPM) issued a notice to the TSPM and CCP of each city, stating:
We received the guidance from leaders of the supervision departments today:
1. All livestreamed preaching should be stopped immediately! The TSPM & CCC in each city should notify churches promptly and carry it out.
2. Some people still hold fellowship secretly. Please check for them earnestly in each jurisdiction, and the fellowships that meet without approval must be completely eradicated.
3. Take needs and emotions regarding their faith into consideration. It is necessary to positively guide them to other means with the caveat of not gathering together!
The Chinese cross removal campaign has continued despite the coronavirus crisis. In the first two weeks of March, the authorities tore down crosses from the tops of 14 church buildings in Jiangsu and Anhui provinces in southeast China and bulldozed Cedar Church in Jiangsu's Yixing city. A village in Bozhou, Anhui province, had its church cross demolished on 13 March and a local Christian said the government had shut down the village due to coronavirus and officials seized the opportunity to dismantle the cross.
Iran
Iran is one of the worst-hit countries, with 47,593 confirmed cases of Covid-19 to date and 3,036 deaths. Underground churches have moved all their worship, teaching and fellowship online.
Concerns that the coronavirus will spread through the Iran's overcrowded jails has led the authorities to grant temporary release to approximately 100,000 prisoners serving sentences of five years or less, including political prisoners and other non-violent offenders. Prisoners have rioted in several prisons over their fear that the coronavirus will spread.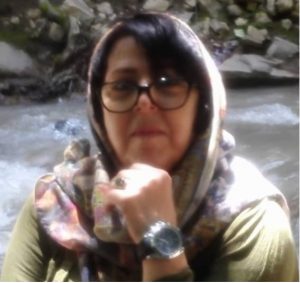 Seven Christian prisoners serving short sentences have been given temporary release, including Mahrokh Kanbari (pictured), who was given temporary release on bail on 2 March, and Fatemeh Bakhteri, who was given temporary release on 15 March. Mahrokh has been told that her furlough will last until 19 April.
Long-term Christian prisoners were not released, including Saheb Fadaie, Yasser Mossayebzadeh, Youcef Nadarkhani, Naser Navard Gol-Tapeh and Mohammadreza Omidi, all of whom are serving ten-year sentences.
India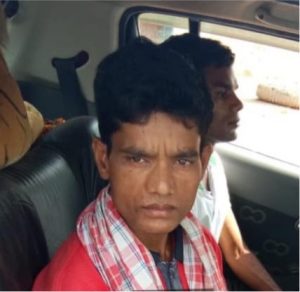 India has had 2,032 confirmed cases of Covid-19 to date and 58 deaths, and is at an early stage in its experience of the pandemic. A nationwide lockdown was announced on 25 March, which – it is thought – may give Christians some respite from Hindu extremist attacks. While far fewer attacks have been reported, two attacks took place in a village in Dantewada District of Chhattisgarh state on 30 and 31 March. Completely ignoring the lockdown, Hindu extremists attacked three young men and their mother and tried to force them to renounce their faith and take part in a ritual return to Hinduism. When the family members refused, they were badly beaten by the extremists. In the second incident, Pastor Raju Podyami (pictured) was attacked, beaten and kidnapped by extremists who locked him in a room. He managed to escape through a window, hid in the jungle overnight and reported the matter to police in the morning.
Pakistan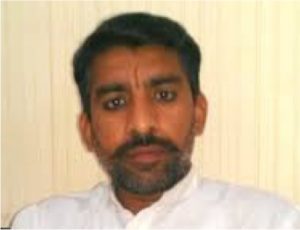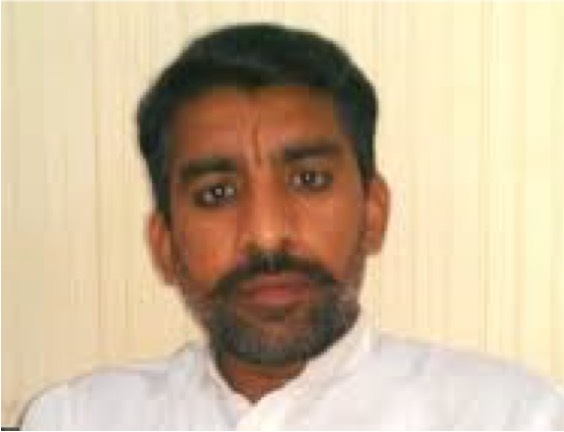 Pakistan, like India, is at an early stage in its experience of the pandemic, with 2,291 confirmed cases of Covid-19 to date and 31 deaths. The nationwide lockdown announced on 21 March includes a restriction on courts, which has led to cancellations of appeal hearings for Christian prisoners. The government's National Security Committee has requested the chief justice of the Supreme Court and chief justices of the provincial high courts to instruct all courts not to schedule civil cases in an attempt to curb the spread of the virus. An appeal hearing for Zafar Bhatti (pictured), which was scheduled for 25 March, has been postponed due to the coronavirus.
Since the authorities put most of Pakistan in lockdown on 21 March, poor communities have been left desperate to find food as work for daily wage labourers has been shut down. On 29 March, reports emerged from Karachi of Christian and Hindu families being refused food aid by a charity distributing aid in response to the Covid-19 crisis, and it has been reported that in Kasur in Punjab province the government gave some aid parcels to Muslims but left out some Christians.
Church in Chains has sent a grant of €2,500 to its partner organisation CLAAS for use in providing basic foodstuffs (flour, rice, lentils etc.) and hygiene supplies (soap, face masks) to needy Christians with no other means of support.
Eritrea
The Covid-19 coronavirus is not yet widespread in Africa, but many countries are locking down in an attempt to curb its spread. Eritrea has only recorded 18 confirmed cases to date, but infection is likely to spread rapidly and there are great fears for the many Christian prisoners held in terrible conditions in overcrowded prisons, with no access to medical care. Currently it is estimated that approximately six hundred Christians are being held in prisons across the country, with a further two hundred imprisoned in military facilities. Neighbouring Ethiopia, which has only recorded 29 confirmed cases to date, has released thousands of prisoners in the hope of avoiding the spread of Covid-19 through its prisons.
Commenting on the risk to prisoners, Rev Dr Berhane Asmelash, Director of Release Eritrea, told Eritrea Hub: "I have always been concerned regarding the prisoners' health given the over crowded conditions and severe malnutrition. I have spoken to many who escaped those prisons in refugee camps in Ethiopia and the situation is unimaginably difficult, there is no medical care whatsoever, there is no way anyone would survive a viral outbreak such as COVID19 in that condition. I would like to call for release of all prisoners of conscience. I am personally shaken by the report received by Release Eritrea on the situation of Christian prisoners; we call for their immediate and unconditional release. Their continued incarceration is illegal and unjust and in the current situation totally inhumane."
(China Aid/Christian Christian Daily/Eritrea Hub/Family Research Council/International Christian Concern/Johns Hopkins University/Persecution Relief)
Share this