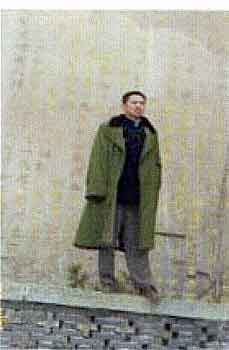 Pastor Gong Shengliang, the imprisoned founder of the South China Church, is reportedly near death after repeated torture in a Chinese prison. According to Bob Fu, President of China Aid Association, a source within the Jingzhou Prison sent a message to Pastor Gong's family saying, If you expect Mr. Gong to be alive, do something immediately.
This source stated that Pastor Gong had been severely beaten by prison police. As a result, he is suffering from serious internal bleeding, has lost his hearing in one ear, and has been bed-ridden for more than two weeks.  At times he has slipped into a coma. He is receiving no medical attention.
He is facing daily interrogation and no one has been allowed to personally visit him since 14th April. Since then, the risk of spreading SARS has been used by the Chinese authorities as an excuse to refuse further contact. Sources who have called the prison say that authorities admit that Pastor Gong has been ill but deny that he is being tortured.
Pastor Gong Shengliang is the founder and senior pastor of the South China Church (SCC), an evangelical house-church fellowship with some 50,000 members across several provinces. In April 2001, the Communist government in China banned the SCC, labelling it an 'evil cult'. He was arrested in 2001 and is currently serving a life sentence.
PRAY… that the Lord will intervene in this situation and that Pastor Gong's life will be spared and that he will receive better treatment.
WRITE… Pastor Gong's prison address has just become available – please use it to send a postcard or short note. Receipt of cards at the prison will be a valuable way of showing concern for Pastor Gong.
Pastor Gong Shengliang, Middle Correction Section, Jingzhou Prison, Jingzhou City, Hubei Province, 434100 CHINA.
DO NOT WRITE ANYTHING CRITICAL OF THE CHINESE GOVERNMENT Postage from Ireland: 57c Postage from U.K.: 42p (postcard) 47p (letter)
CCFC has faxed urgent appeals to the Chinese Ambassador in Dublin and to the Chinese Foreign Minister in Beijing – asking for immediate medical treatment for Pastor Gong and immediate access for his family to visit him.
Share this