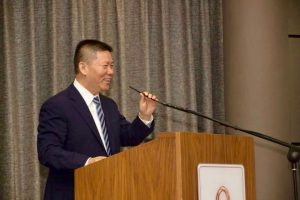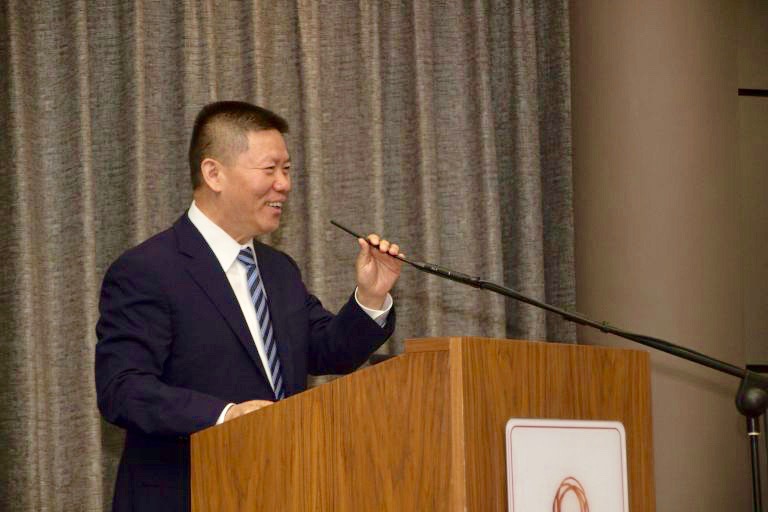 Dr Bob Fu (pictured), founder of China Aid, told delegates at Church in Chains' annual conference that President Xi Jinping has launched three wars against human rights and religious freedom: a war against the church and the cross, a war against children's religious education and a war against the rule of law. You can watch a ten-minute video summary of Bob's talk here.
Bob began by stating that 2018 was the worst year of persecution against Christians in China since the end of the Cultural Revolution over 40 years ago. He said that according to China Aid's research, over one million Christians were actively persecuted in China during the year, compared to fewer than 250,000 in 2017.
Bob gave delegates a brief description of his own background – brought up as an atheist in China, he was involved as a student leader in the protests in Tiananmen Square in 1989. He spoke of how God had supernaturally rescued him out of that situation and made him a new creation in Jesus Christ through his Gospel. He then became a house church leader and told delegates that in 1996 he and his wife, Heidi, were both imprisoned for their church work saying: "God gave us the privilege of doing an intensive course of prison theology".
In his presentation, Bob focused on giving an update on the persecuted church in China but also sought to encourage delegates "to pray and take prayerful action in walking with the persecuted brothers and sisters".
Bob said that the war against religion is being conducted in the name of President Xi Jinping's "Sinicisation" policy, which has the objective of creating a Chinese version of every religion and making every religion conform and be subservient to the Chinese Communist Party. He explained that the crackdown on religion is being implemented through China's new Regulations for Religious Affairs (introduced in February 2018). On the first day of their implementation, over 10,000 churches were banned in Henan province (government-approved churches as well as unregistered house churches).
Bob showed slides of the removal of crosses from many churches in different provinces and also showed pictures of a special "membership" card which is now required for all Christians to attend a government-approved church in Hubei province.
War against Children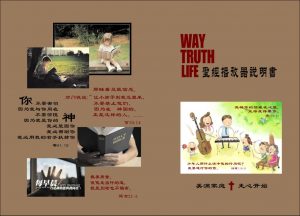 The war against children is being waged by the strict prohibition against anyone under 18 attending church services or even being on church premises. Bob showed pictures of banners on the walls of church buildings forbidding entry to under 18s. He said that in response, China Aid has developed a new project called "Sunday School in a box". This project provides a box for a child containing a Children's Bible, a SIM Card loaded with resources including the Jesus Film and Pilgrim's Progress, a portable video player and a selection of Sunday School materials.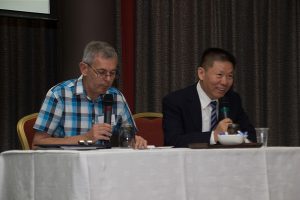 In the afternoon question and answer session, Bob dealt with a wide range of questions from delegates on topics  including the availability of the Bible in China, the current protests in Hong Kong, the motivation for the persecution of Christians, whether many people moved between government-approved churches and house churches, how the Catholic Church is treated and whether any Communist Party members become Christians.
The conference also included updates about the continuing attacks on Christians in India (supplied by 2018 conference speaker Shibu Thomas) and some Christian prisoners in Pakistan who have endured long delays in having their appeals against convictions under the blasphemy laws heard.  It also included times of praise and prayer and an update on the work of Church in Chains, with suggestions as to how supporters can get involved.
Share this