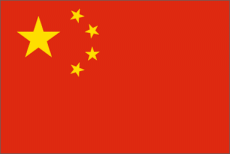 At least 52 key house church leaders have been arrested in recent months, mainly in the provinces of Henan and Anhui.
On April 2, senior house church leader, Elder Chen, was arrested in Anhui province along with his son, 17. One of the most wanted house church leaders in China, Chen had evaded capture for years, moving from house to house and meeting with his family only on rare occasions. Elder Chen was released from prison in mid-May but his case remains sensitive and friends continue to ask for prayer for his safety.
Ordinary Christians are usually questioned, beaten, fined and released, but the main targets of the raids are leaders of the house church movement. The growth of the underground church has enraged Chinese authorities.
During the National People's Congress in March 2003, officials agreed to continue the Strike Hard campaign against all unauthorised groups. Unregistered churches are included in the list of illegal cults. (Compass)
PRAY… for God¬πs protection on Elder Chen and all other house- church leaders who are being pursued by Chinese police.
Share this