While many gathered in Bali to remember the first anniversary of the Bali bombing,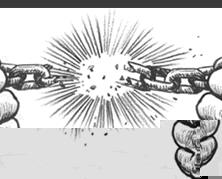 the Christian residents of Central Sulawesi were facing a fresh wave of terror by militant Islamists. In the early hours of Friday 10 October, masked militant Islamists attacked the predominantly Christian village of Beteleme in Central Sulawesi.They killed two people and wounded many more. They also torched a church and 38 homes, leaving some 200 homeless.
Early on Sunday 12 October, militant groups targeted four predominantly Christian villages around Poso simultaneously. They were well armed, professional, fast and coordinated. Nine people were killed, the youngest a girl aged six. Many others are seriously injured. In this mixed village, all Muslim lives and homes were spared, except for four Muslim ones mistakenly burnt. (The militants apologised for accidentally burning these wrong houses.) Police reinforcements have restored calm. However, thousands of frightened Christians are once again seeking refuge in the hill town of Tentena. (WEA RLC)
PRAY… for the grieving, wounded and homeless Christians, that God will comfort their hearts, heal their bodies, and provide them with all they need to survive this difficult time..
Share this