The Winter 2011 issue of Church in Chains magazine focused on North Korea and our project was linked with this feature.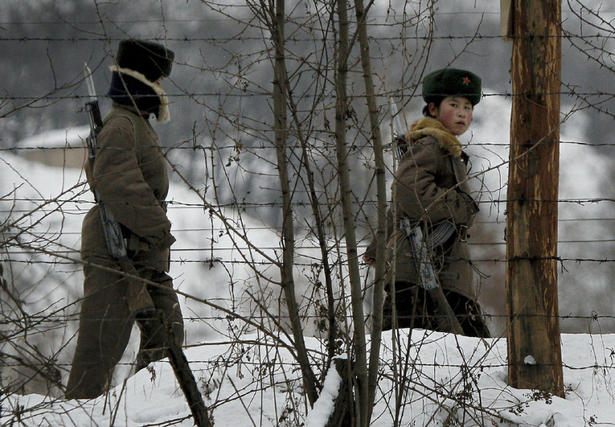 The isolation of North Korea for more than 50 years has been a huge barrier to spreading the message of Jesus, as vigilant border guards sought to ensure that no Bibles entered the country. However, the missionary vision of growing numbers of Chinese Christians and the advent of new technology have dramatically changed the picture.
In 2008, one mission group, AsiaLink, began to deliver 500 tiny MP3 audio players per month into North Korea (pre-loaded with the entire Bible, an introduction to the Gospel, testimonies and music).
The reception has been phenomenal! North Koreans are asking for more and more of these units. Many North Koreans are known to have become Christians through this project. One North Korean woman wrote saying, "I am Myun Ok. I was taught that Juche (North Korean ideology) was the truth and Christianity was a sex cult. Then the grandmother who sends us food told us that the food was sent from Christians in another country. She shared with me a tiny MP3 player that told the truth. God showed me He was real and I became a believer. I will spend my life sharing that Jesus sets the people of Juche free."
During 2011, the project has developed and small MP4 players (audio and video) are now being distributed, containing the Jesus film in Korean.
Will you help spread the Gospel to North Korea?
Each MP3 unit (audio) costs €10 approx. Each MP4 units (audio and video) costs €17 approx.
All gifts received will be sent, without any deduction, to our project partners, AsiaLink.
Please use the button on the right to donate.
The following examples show how far your gift can go:
€20 pays for 2 x MP3 audio players
€50 pays for 3 x MP4 video + audio players
€100 pays for 5 x MP3 audio players and 3 x MP4 video + audio players
——————————————————————————–
Thank you for your support of this project to bring the Gospel to North Korea
This project is now closed – a total of €16,000 has been sent to our partners, AsiaLink
Share this