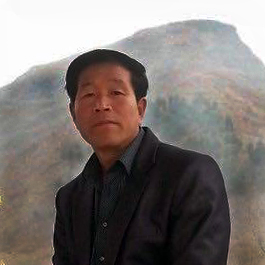 Chinese Christian Jang Moon Seok, an ethnic Korean who ministered to North Koreans in China, was abducted in November 2014, brought across the border into North Korea and sentenced to 15 years in prison. In April 2020, as he passed his 2,000th day in prison, Voice of the Martyrs Korea launched a campaign calling for his release.
Jang Moon Seok, also known by his Chinese name Zhang Wen Shi, lived in Changbai, a Chinese town on the border with North Korea, and ministered as a deacon alongside Korean-Chinese pastor Han Chung-Ryeol among North Koreans who crossed the border into China.
Changbai Korean Autonomous County, Jilin province, is located opposite North Korea's Hyesan City across the Tumen River, which is a key point for cross-border movement by defectors and traders.
Voice of the Martyrs reports that although it is illegal to cross into China without permission, North Koreans often visit Chinese border towns to buy goods for resale in North Korea, to seek medicine or other help and to conduct business. Near Changbai, North Koreans gather herbs on the North Korean side of a local mountain mountain, sell them at the market in Changbai and bring the money back home.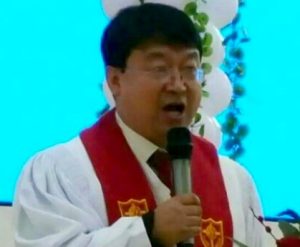 Deacon Jang regularly hosted visiting North Koreans for days or weeks, providing them with practical aid such as warm clothing, food and supplies they might need for their return home. He also shared the gospel with those willing to listen, and several North Koreans became Christians. Some attended Bible training at Deacon Jang's home, and the deacon and Pastor Han (pictured) also taught them how to share the gospel. Their goal was to see North Koreans return home to their families rather than defect.
International Christian Concern reported that Deacon Jang's 15-year prison sentence was handed down for "defaming the regime, attempting to incite subversion of state power and providing aid and gospel to North Koreans".
Voice of the Martyrs Korea representative Dr Hyun Sook Foley commented, "We believe the reason for his kidnapping was to gather information about the North Korean ministry work we were doing with Pastor Han." She added, "He is a simple man who never did anything political. He just helped North Korean people for many years. That should never be a crime, and Christians should join together to help Deacon Jang and his family."
Several other prisoners in North Korea have encountered Deacon Jang in prison or heard news of him and shared it with Voice of the Martyrs Korea. Very little information about Christian prisoners in North Korea can be published, however, because of the high risk to family members or contacts.
Pastor Han murdered
On 30 April 2016, Deacon Jang's colleague Pastor Han Chung-Ryeol was murdered, his stabbed and hacked body left on the side of a hill on the outskirts of Changbai. An ethnic Korean Chinese citizen, he had been pastor of an officially-recognised Three-Self church in Changbai that he founded in 1993.
Pastor Han is believed to have been killed by North Koreans who returned to North Korea following the murder. He was well known for his ministry among North Koreans who crossed the border into China, and in February 2016 the North Korean government had issued an order for him to be kidnapped, brought to North Korea and interrogated.
(International Christian Concern/Kukmin Daily/Voice of the Martyrs Korea)
Share this