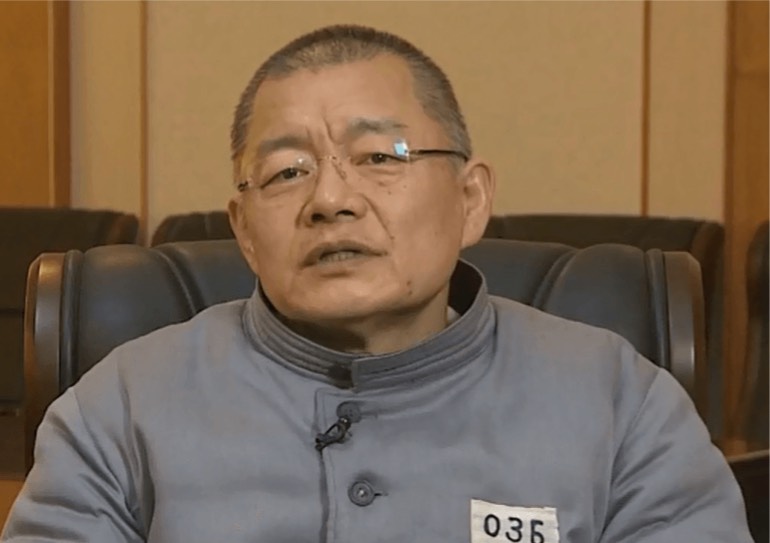 The imprisoned Canadian pastor, Hyeun-soo Lim (60), has appeared on television in a tightly-controlled interview with CNN conducted in a hotel in Pyongyang.
Pastor Lim, who is serving a life sentence, told CNN that he works eight hours a day, six days a week, with rest breaks, digging holes for planting apple trees in the prison orchard. He said he receives regular medical care and three meals a day. Pastor Lim has asked officials for a Bible, but has not been given one.
The CNN reporter detailed how the interview unfolded: "The doors open and a prisoner is marched in by two stern-faced North Korean guards, their demeanor expressing authority and righteous disdain for the inmate.
"In contrast, 60-year-old Canadian pastor Hyeun-soo Lim shuffles in the room. His close-shaven head, gray uniform and downcast eyes express meek submission. Seeing him handled in such a manner is a shock, even though we were told exactly what would happen.
"For 30 minutes before Lim's first conversation with foreign media, we tried to negotiate a straightforward interview for the pastor accused of trying to use religion to overthrow the atheistic North Korean regime. The authorities insisted that prisoner protocol, dour guards and all, was non-negotiable.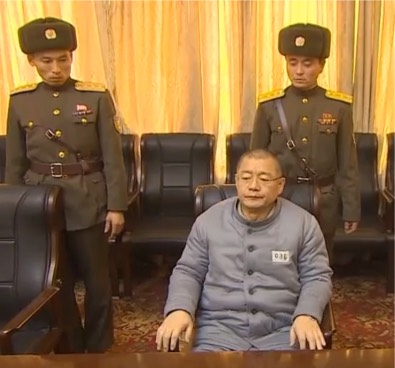 "The pastor meekly obeys the guards's commands to sit down, stand up and sit down again and the guards turn sharply and march out without a second glance. We are unsure if these theatrics are for our benefit or simply standard practice. The guards, we are told, will be standing outside the doors for the entire interview."
Although Pastor Lim can speak English, the authorities insisted that he speak in Korean through the interview. Speaking of his family, he said, "I miss my family. I am longing to see them again… Family is a precious gift from God. I would like to tell my family I love them so much." He said that he had received two letters from his family and snacks of dried fruit, his favourite.
Pastor Lim travelled to North Korea on a humanitarian mission in January 2015, and has been in detention since his arrest in February 2015. In December 2015, North Korea's Supreme Court sentenced him to life in prison with hard labour after convicting him of numerous charges including attempting to overthrow the government.
Click here to watch the CNN interview
(CNN)
Share this