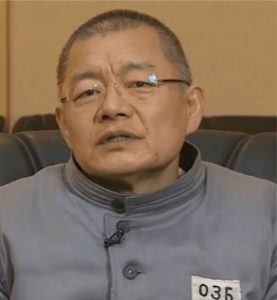 Hyeun-soo Lim, a Canadian pastor serving a life sentence in North Korea, has been allowed to meet with the Swedish ambassador in Pyongyang and to telephone his family.
Swedish Ambassador Torkel Stiernlof stated that he met Hyeun-soo Lim for forty minutes in a hotel in Pyongyang in late February. He said they discussed Lim's health and other matters, but refused to comment further.
The ambassador said that Pastor Lim was escorted in and out of the room without handcuffs by uniformed guards. He added that the meeting wasn't rushed and that there were two North Korean officials in civilian clothes and an official photographer present throughout the meeting, which was held in a conference room at a Pyongyang hotel. Mr Stiernlof stated that Pastor Lim was allowed to have a phone conversation with his family a few days later.
The Swedish embassy in Pyongyang looks after consular affairs for Canada in North Korea because the two countries do not have diplomatic relations.
In December 2016, a Canadian government delegation led by Sarah Taylor, director general for North Asia and Oceania for Global Affairs Canada, met Pastor Lim during a three-day visit to North Korea to discuss his case and other issues.
It is not clear under what conditions Pastor Lim is being held. Foreign prisoners are usually held in special detention centres that are separate from North Korean prisons.
Background
Pastor Lim (61) travelled to North Korea on a humanitarian mission in January 2015, and has been in detention since his arrest in February 2015. In December 2015, North Korea's Supreme Court sentenced him to life in prison with hard labour after convicting him of numerous charges including attempting to overthrow the government and undermine its social system with "religious activities".
Pastor Lim stepped down from his role as head minister at the 3,000-member Light Korean Presbyterian Church in Toronto to devote himself to humanitarian work in North Korea. This work involved distributing aid to nursing homes, day-care centres and orphanages, and running businesses to raise profits for aid projects. He had made more than 100 visits to North Korea, prior to his arrest.
(Associated Press)
Share this