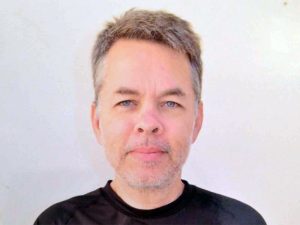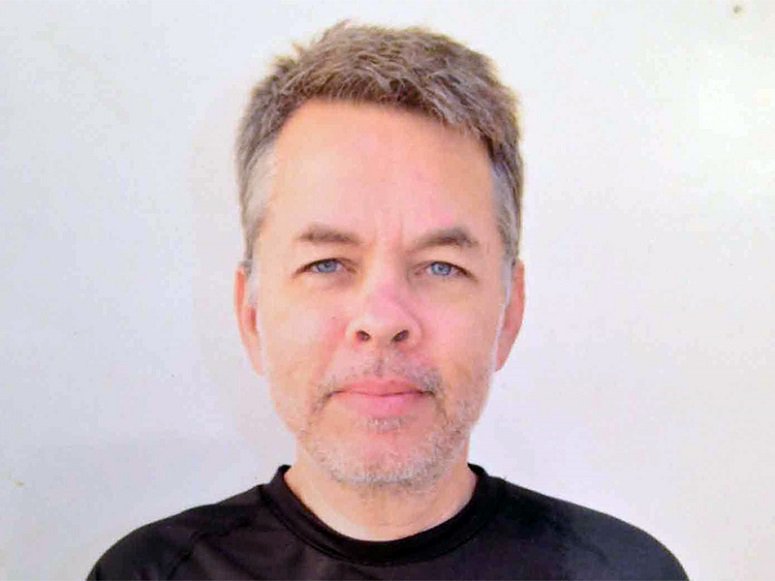 Andrew Brunson's second court hearing was held on Monday 7 May, but after it he was returned to prison to await a third hearing set for 18 July.
The court heard witness testimonies, but three of the witnesses submitted by the defence were refused permission to testify on the grounds that they were also suspects in the case.
According to journalist Barbara Baker, who was at the ten-hour hearing, Andrew and his lawyer were strong and articulate, and Andrew was encouraged that local church leaders attended the court in a show of support.
Andrew commented on the charges that he aided the Kurdish separatist organisation PKK by saying, "My service that I have spent my life on, has now turned upside down. I was never ashamed to be a server of Jesus but these claims are shameful and disgusting."
Sandra Jolley, vice chair of the US government's Commission on International Religious Freedom (USCIRF), who attended the trial, said: "The American public and Congress have been very patient; every day that Andrew Brunson spends here imprisoned is a day when the standing of the Turkish government diminishes in the eyes of not just the US but the entire world."
Norine Brunson comments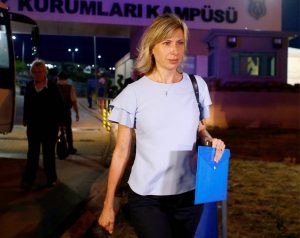 Andrew's wife Norine attended the hearing, and is pictured leaving the courthouse. On Tuesday 8 May, she commented about the hearing on Facebook, writing:
"I know many of you will have seen in the news that Andrew's imprisonment continues. Again, the Spirit of the Lord was on him to speak the truth clearly and have a good testimony during the 10 hour hearing. So glory to God and thank you for your prayers!  
"It was very encouraging to have three members of USCIRF there, as well as Chargé D'Affaires Phil Kosnett. Also, a number of believers and pastors, including from our home church. I know that meant a lot to Andrew. Unfortunately, the next hearing is not until July 18. 
"On the way back we drove by a convoy of at least four vehicles – that much security was most likely Andrew being transported back to the Buca prison. That was a relief, but also so very sad and hard to drive by… Just like in the courtroom, so close, but so far… So many prayers from so many places, so much fasting. This is not in vain. Surely a very big work of God is coming from this huge wave – really a tsunami – of prayer. THANK YOU!"
Members of European Parliament appeal to President Erdoğan
On 4 May, fifty Members of the European Parliament submitted a letter to President Erdoğan calling for Andrew's release in accordance with European and international commitments of the Republic of Turkey in regard to freedom of religion, to the prohibition of arbitrary detention, and to the right to a fair trial. The Turkish Foreign Minister responded that the government was powerless to do anything and that it was in the hands of the judiciary.
Read Andrew Brunson's Prisoner Profile.
(Middle East Concern/Norine Brunson)
Share this