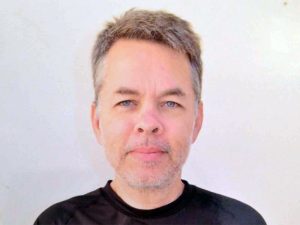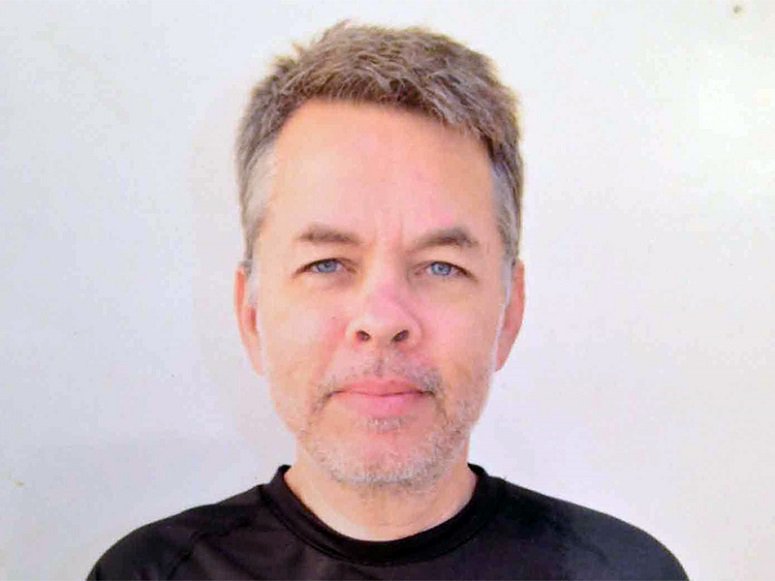 American pastor Andrew Brunson (50) appeared in court in Izmir on 16 April to face charges of aiding terrorist groups that could result in a 35-year prison sentence. It will be three weeks until his next court appearance.
Andrew has been in prison in Turkey since October 2016, accused of membership of the Gülen movement (which the Turkish government blames for the failed coup in July 2016) and of links to the outlawed separatist Kurdistan Workers' Party (PKK). Islamic cleric Fethullah Gülen lives in Pennsylvania, and President Erdoğan has said Turkey will hand Andrew over to the US authorities if they extradite Fethullah Gülen. The US refuses to do so.
Before his arrest, Andrew led Izmir Resurrection Church on the west coast of Turkey for 23 years, with his wife Norine. She attended the hearing along with Sam Brownback (US Ambassador at Large for International Religious Freedom), Senator Thom Tillis (from Andrew's home state of North Carolina) and many international and national journalists.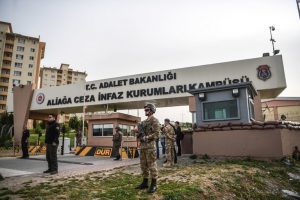 The hearing began at 9.30 am, at the Izmir court complex pictured, with Andrew agreeing to participate in Turkish without a translator. The 62-page indictment was read aloud and then he was given an opportunity to respond.
Andrew stated that he is a servant of God and that his motive in coming to Turkey was to preach Jesus Christ and raise disciples. He said he loves Turkey, has been praying for the country for 25 years and has done nothing wrong. He rejected all allegations of links to the Gülen movement and the PKK and espionage against the Turkish state, telling the court, "I do not accept the charges mentioned in the indictment. I was never involved in any illegal activities."
At one point, Andrew broke down and had to pause in his delivery; the president of the court asked if he wanted to stop. Andrew said that he was suffering psychologically, especially since being moved last week (to solitary confinement in Sakran T Type Closed Punishment Facility). He said he had suffered a breakdown in jail, stopped eating and lost weight. He asked to be sent home under house arrest, but the judge upheld a judicial order made last week that he remain incarcerated for another month.
A statement from The American Center for Law and Justice (ACLJ), a Washington D.C. advocacy agency that is supporting Andrew's defence, said the hearing included "secret prosecution witnesses whose voices and appearances were disguised".
The hearing ended with the court ordering that Andrew be returned to the prison where he was first held in 2016, a facility with nearly two dozen inmates to a cell.
Jay Sekulow, ACLJ's chief counsel, said: "Instead of being returned to the prison where he had been held most recently, the judge ordered Pastor Andrew to be taken back to an overcrowded and extremely grim prison where he was held initially. As you can imagine, the news is devastating to Pastor Andrew and his family."
Following the court's ruling to continue the trial, Norine was too upset to speak to the media.
Read Andrew Brunson's Prisoner Profile.
(Middle East Concern/New York Times/World Watch Monitor)
Share this