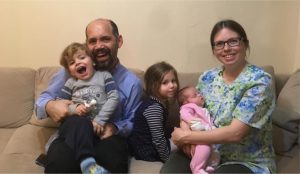 A recently-published report, Turkey: Challenges Facing Christians 2016-2020, highlights the effects of a hidden Turkish government policy that is forcing the expulsion of  expatriate Christians from the country. The hidden policy comes to light when an expatriate Christian seeks to re-enter the country after a trip abroad or seeks to renew a residency permit.
The report (jointly-published by Middle East Concern and International Christian Concern) states that since the beginning of 2019, 63 expatriate Christians have been refused permission. Typically, they discover that an N-82 code has been attached to their government records, indicating that they are accused by Turkey's Ministry of Intelligence of being a "threat to national security". No further evidence is given and the Christian has to leave the country. The fact that many of those affected are married to Turkish citizens and have children who are Turkish citizens is not taken into account, and in most cases, entire families have to leave the country, often at short notice – a total of over 150 Christians.
The case of Joy Subasigüller is highlighted in the report. In May 2020, Joy's residency renewal application was denied. Joy, an American citizen, had lived in Turkey for ten years and met her future husband Lütfü, a Turkish citizen while pursuing a master's programme at Ankara's Bilent University. They married in 2013 and now have three small children, who are Turkish citizens. Lütfü pastors an Ankara Protestant church.
Pastor Lütfü shared in an interview that the family was unaware of any investigation conducted by the Turkish authorities. He noted that many recipients of the N-82 code appeared to have been selected because of their role in church ministry, or because they attended a church convention or children's camp. He pointed out that since the authorities refuse to grant permission for the training of clergy, local churches often rely upon the services of expatriate Christians.
Joy undertakes few activities in their local church since she is so busy as a full-time mother. She said, "Turkey is my home. I love Turkey and the Turkish people very much. My family has strong ties with Turkish friends here, especially with Lütfü's family who would be devastated if we had to permanently relocate to another country." The family has appealed to the office of the President and Foreign Ministry but have received no response. In December 2020, reluctantly, the family had to leave Turkey and moved to live in northern Cyprus.
Background
The secret policy of seeking to expel expatriate Christians from Turkey seems to have been introduced following the worldwide publicity given to the arrest and detention of American pastor Andrew Brunson in 2016. He was held prisoner for two years accused of spying and his release was widely believed to have resulted from extensive negotiations between the Turkish and American governments.
Timur Topuz, head of the Istanbul Protestant Church Foundation, said it was as if all Protestants in Turkey were declared enemies after the "Pastor Brunson incident" and became the targets of intimidation policies. He said Protestant pastors and their families were systematically denied residence permits and the existing permits were revoked.
 (Middle East Concern, International Christian Concern)
Share this