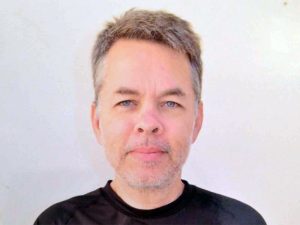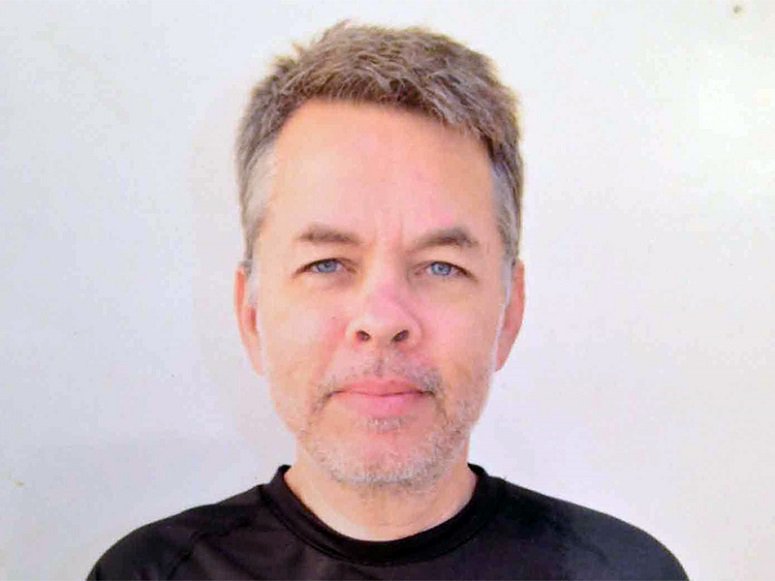 The Turkish Public Prosecutor's Office has submitted an indictment to Izmir's Second Criminal Court seeking up to 35 years in prison for US pastor Andrew Brunson. Prosecutors are demanding 15 years' imprisonment for "committing crimes on behalf of terror organisations" and up to 20 years for "political or military espionage". He will be tried before a Turkish criminal court on 16 April.
Pastor Andrew Brunson has led Izmir Resurrection Church on the west coast of Turkey with his wife Norine for 24 years. He was detained in October 2016 and accused of links to a terrorist organisation, but he has not been tried and up to this week neither he nor his lawyer, Ismail Cem Halavurt, was allowed access to the prosecution's legal file of investigations. The lawyer now has less than a month to examine the file before the trial hearings open.
The 62-page indictment, which the court accepted on 16 March, charges Andrew with being "a member and executive" of the Gülen movement (FETO), which is classified as a terrorist organisation in Turkey and is blamed by the government for the failed coup of July 2016, and charges him with establishing links with the outlawed Kurdistan Workers Party (PKK), which has led a 35-year armed separatist struggle against the state. Andrew denies all the allegations.
The submission of the indictment followed the prosecutor's questioning of Andrew on 7 February, which he reportedly found very distressing. The indictment was only released to Andrew and his lawyer after it was leaked illegally to the Turkish media.
Commenting on the indictment, the two Vice Chairs of the US Commission on International Religious Freedom, Sandra Jolley and Kristina Arriaga (who visited Andrew in Izmir's Kiriklar Prison in October 2017), stated: "USCIRF urges President Trump and others in the administration to redouble their ongoing efforts to secure Pastor Brunson's release. No stone should be left unturned in our efforts on behalf of this unjustly imprisoned American. We call again for his immediate release and, if this is not forthcoming, for the administration and Congress to impose targeted sanctions against those involved in this miscarriage of justice.
"USCIRF is appalled that Turkish officials are seeking a possible life sentence for Pastor Brunson and are accusing him of leadership in a terrorist organisation. The government of Turkey has detained Pastor Brunson largely based on a purported 'secret witness' and secret evidence which they refuse to make public. The Turkish government should reverse course immediately and we urge the international community to condemn this indictment."
In an interview published on 9 March on the Turkish-language Diken website, the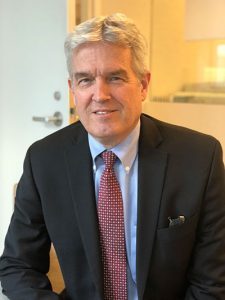 leader of the Evangelical Presbyterian Church in the US, in which Andrew is an ordained minister, was asked if he believed he is being held because of his Christian faith. Jeffrey Jeremiah (pictured) replied: "I think he is being held because he is a Christian, and he is an American." He described Norine as "a woman of incredible faith and courage who is continuing to provide leadership to their church, and is faithfully seeing her husband every week".
He added, "My constant prayer is that he does not lose hope. He has been in some deep, deep valleys that the Lord has brought him through, and he does know that he is not forgotten."
Daughter appeals to UNHRC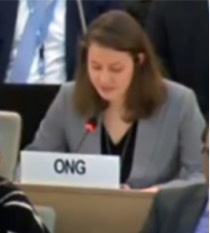 Earlier this month, Andrew's daughter Jacqueline appealed to the UN Human Rights Council (UNHRC) in Geneva to help secure her father's release, noting that he had "still not been formally charged with any crime".
"I know the allegations against my father are absurd," said Jacqueline, who grew up in Turkey. "He is not an armed terrorist trying to overthrow any government. My father is a peaceful pastor. My family loves and respects the Turkish people, and my father has been dedicated to serving them for over two decades."
Jacqueline described visiting her father in prison last August, telling the UNHRC assembly, "It was hard to see him so broken, so thin, so desperate."
She then read a note he had written at the start of March, in which he said: "Let it be clear. I am in prison not for anything I have done wrong, but because of who I am – a Christian pastor. I desperately miss my wife and children. Yet I believe this to be true: it is an honour to suffer for Jesus Christ, as many have before me. My deepest thanks for all those around the world who are standing with and praying for me."
American Center for Law and Justice files statement to UNHCR
In February, the European affiliate of the American Center for Law and Justice, which is representing Andrew's case, filed a written statement to the UNHRC. It said: "As a founding Member State of the UN, Turkey is obligated to adhere to norms set forth in the UN Charter… By detaining and imprisoning Pastor Brunson because of his religious expression, peaceful association, and assembly of religious believers, Turkey is violating not only its obligations under the UN Charter, but its own Constitution."
Read Andrew Brunson's Prisoner Profile.
(American Center for Law and Justice/Hurriyet Daily News/Middle East Concern/World Watch Monitor)
Share this