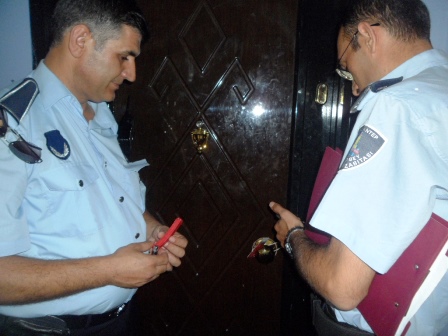 Turkish authorities have sealed a Protestant church in Southeast Turkey and ordered that its American pastor be fined and deported on charges of "working illegally".
Police officers sealed the premises of New Life Church in Gaziantep on 28 August. On 14 September they detained its pastor, Patrick Jensen, with an order from Turkey's Interior Ministry to deport him immediately. He was held for 30 hours and then allowed to return home while the case is pending. His Turkish residence permit, valid until November 2015, was cancelled, with a temporary 30-day permit issued until the court rules on his appeal.
Pastor Jensen was ordered to pay 3,043 Turkish Lira (€1,068) for violating Turkish labour laws, which require a work permit. He declined to pay the fine, saying he was a volunteer serving in the church, which he said an inspection board under the Labour Ministry had mistakenly classified as a place of business.
Lawyers filed a court appeal on 26 September to postpone the deportation, protesting what Turkey's Association of Protestant Churches called an "absolutely arbitrary" ruling against the Gaziantep congregation and its pastor. The deportation order has been appealed to Gaziantep's Administrative Court, and will be conducted by legal briefs.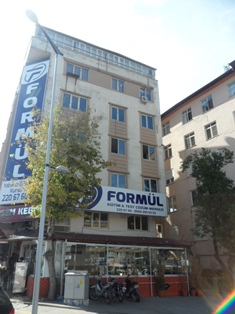 The congregation, left with nowhere to hold worship services, has been meeting in a park and in private homes. It had met in rented premises in the office block pictured.
Background
Patrick Jensen, a US citizen, has lived in Gaziantep since 2005, when he started the small church. Between 30 and 40 adults attend the Turkish worship services each Sunday. The congregation has not applied for official status as an association (the only legal option open to register new Christian congregations) but had not encountered problems until recent months.
"The authorities' attitude toward us has changed in the last six months," Pastor Jensen told World Watch Monitor. "It seemed we were being viewed negatively, as if we were enemies. Some pressure is being put on us, although our open presence and activities here had not been an issue before."
The General Secretary of the Association of Protestant Churches, Umut Sahin, said: "Foreign clergy are experiencing problems with work permits. It is not clear according to which criteria they say yes or no. Currently only four Protestant church leaders have been able to obtain this visa status."
Turkish Protestants
Turkey's 163,000 Christians make up only 0.21% of the population, and most belong to the ancient churches (especially Armenian Orthodox), which are recognised by the government and have permission to meet.
An estimated 5,000 Protestant Christians meet in 120 congregations in Turkey, but the state prohibits theological training institutions for their clergy. This lack of trained Turkish church leaders means that new congregations need foreign clergy, yet there is no easy way to bring them in officially, and officials sometimes label those who do come in as illegal workers. The same ban prevents the traditional Orthodox, Armenian and Syriac communities from opening seminaries – only Muslim clerics may be trained.
Christians have faced great difficulties over the years in finding places to meet, with local authorities often refusing to grant permission for unregistered congregations to build or rent premises. Applications are often blocked and churches burdened with requirements that they cannot afford.
The Association of Protestant Churches of Turkey was founded in 1989 to provide advocacy and support for the independent evangelical churches that have grown up over the past 30 years. Most members of these churches were formerly Muslims or atheists. They are known as Protestants because there is no Turkish word for evangelical.
It is considered a disgrace if a Turk leaves Islam for Christianity, and Muslims who become Christians face enormous pressures. Religious pluralism is widely viewed as a threat to Islam and "national unity", and many erroneously believe that to be a real Turk one must be a Muslim.
In January 2013 police thwarted a plot to assassinate Pastor Emre Karaali of Izmit Protestant Church. He is a native Turk and a former Muslim. Also last year, the government blacklisted US citizen Jerry Mattix and deemed him a "threat to national security" for his voluntary work with Diyarbakir Protestant Church.
(Association of Protestant Churches in Turkey, World Watch Monitor)
Share this